Find out what other tools can help your store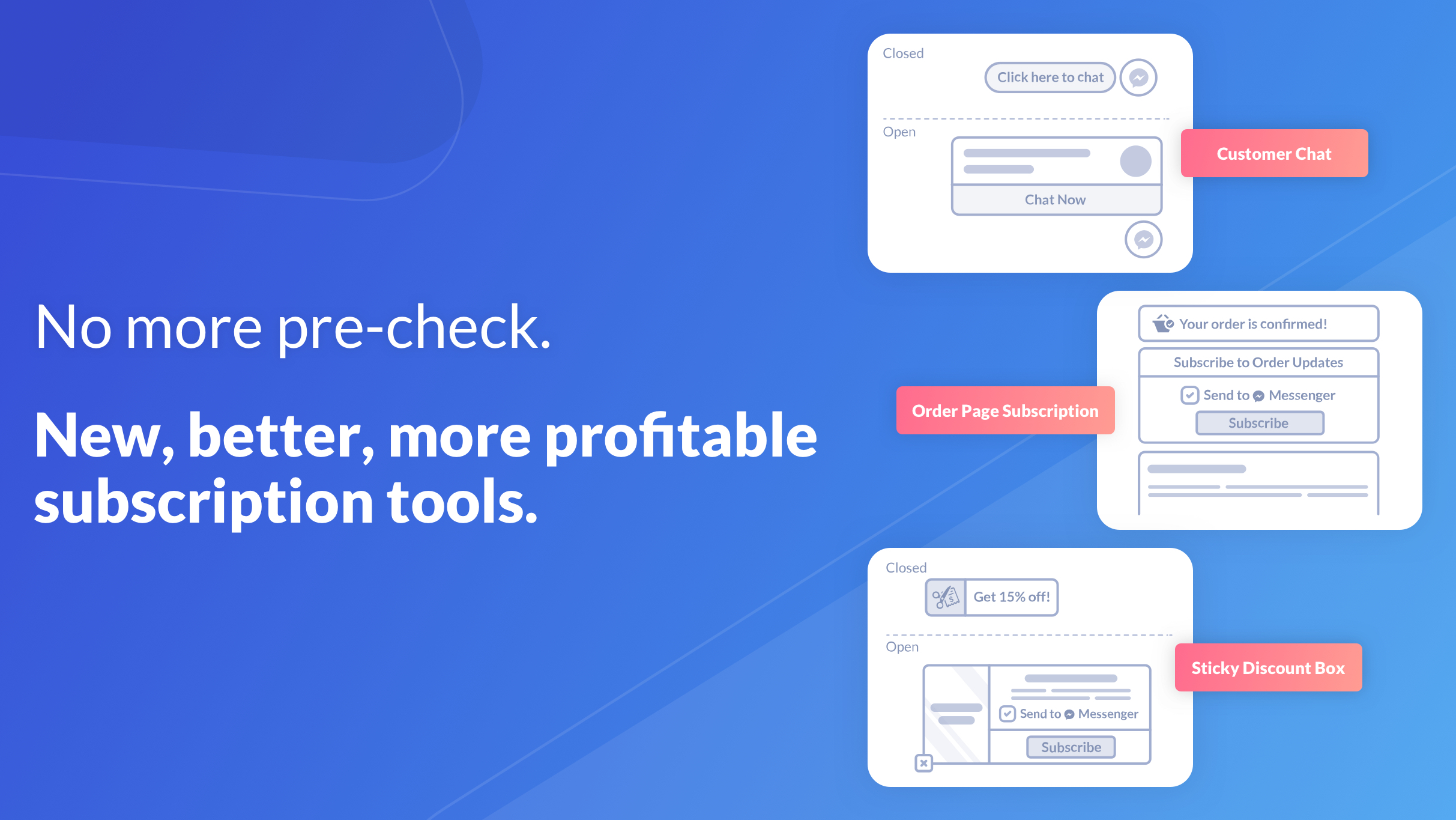 Since April 9th 2019, the pre-checked Messenger widget is removed completely from all stores. This means that it is no longer possible to have the pre-checked Messenger Widget. This is a global decision from Facebook and will affect all sites. You can learn more about this change here.
However, you do not have to worry a bit! Recart has your back. 🚀
We've just launched three awesome new subscription tools so that you can collect even more subscribers than you did with the pre-checked Widget.
These tools are called opt-in tools and they will help you go through this change as seamlessly as possible. 💪
With the help of these new features, you'll be able to build a strong conversation-based relationship with your customers for a long term. Loyalty and trust are key concepts here, and they are a perfect way to retain your customers and have them come back to your store again and again. 🙌
You can enable these tools from your Opt-in Tools page.
If you have any questions, please don't hesitate to contact our Support Team, they are more than happy to assist.