Learn more about our integration with Personizely
With our new integration with Personizely , you can collect even more Messenger subscribers than you did before. 💪
All you need to do is to install both apps on your store, Recart from here and Personizely from here. Basically, with the installation, the integration is live without any further action. You can double check it on your Personizely account.
Go to your Personizely account's 'Settings' page - then click on 'INTEGRATIONS' and scroll down to see Recart: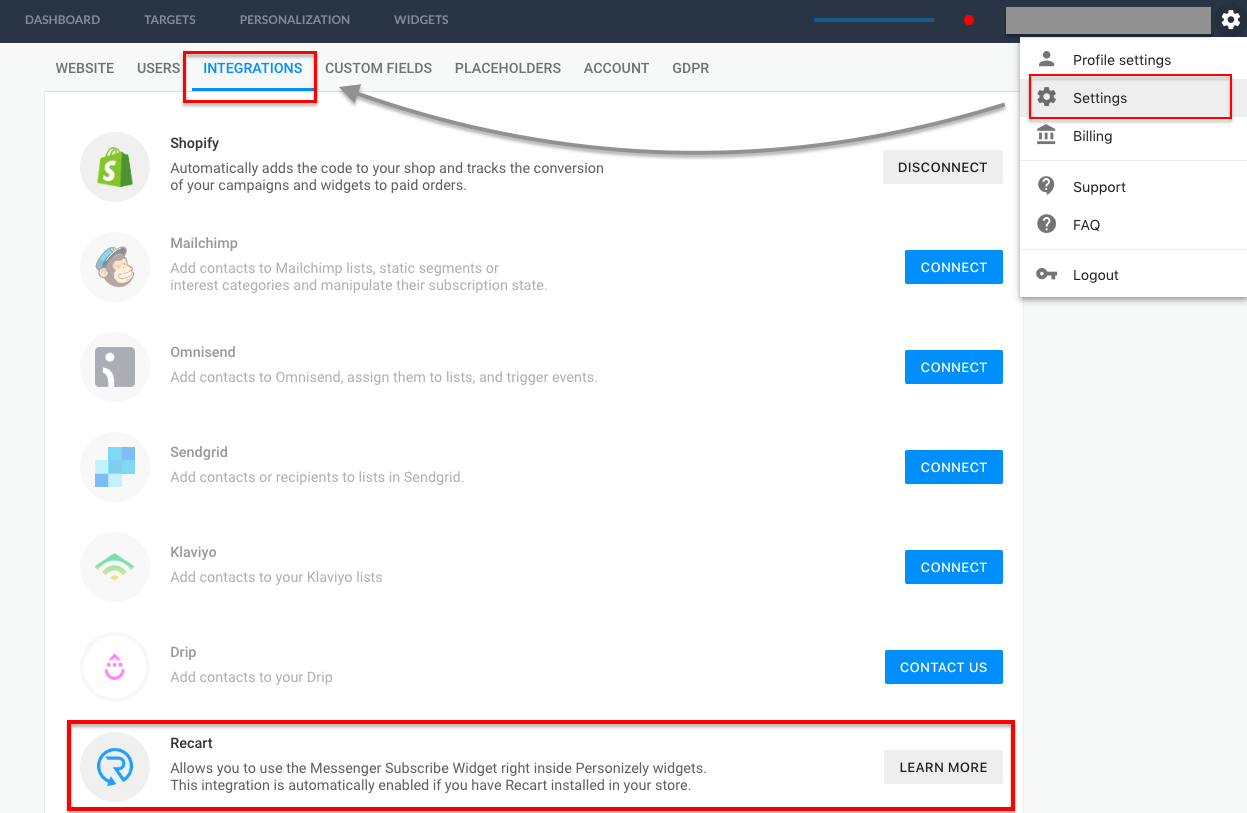 Now you can play around with it, add the Messenger widget to your popups created in your Personizely account clicking on 'WIDGETS'.
You can simply drag and drop the Messenger widget into your personalised popup: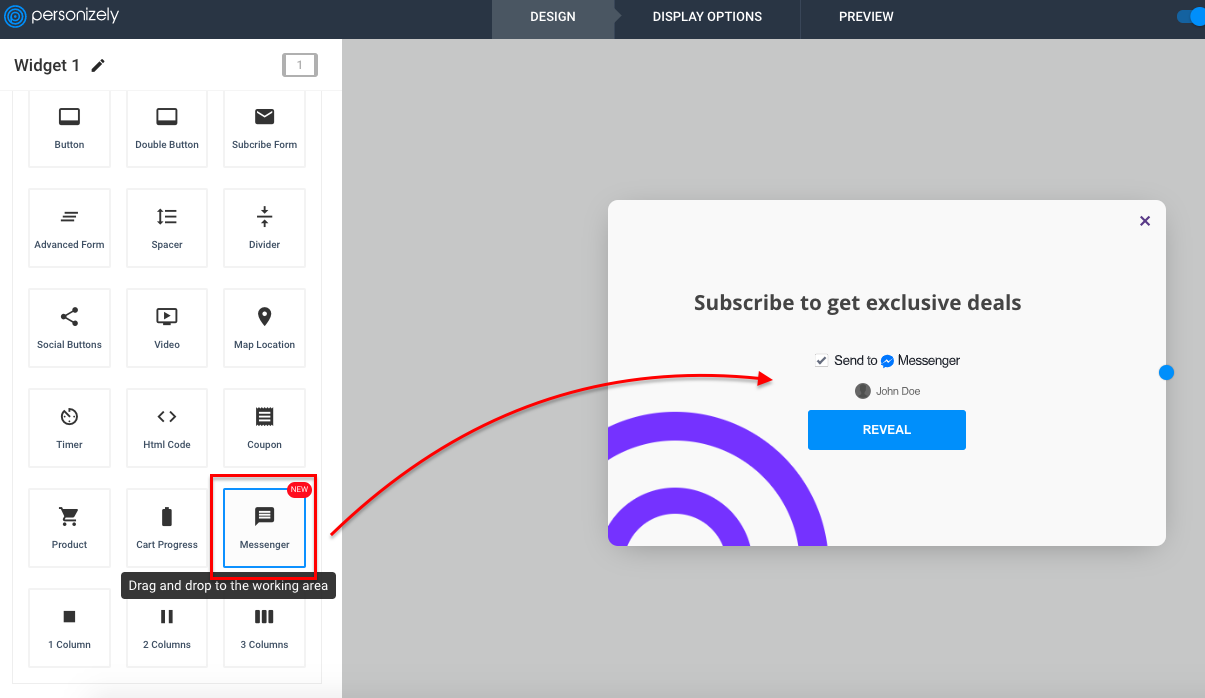 And you are all set up! 🎉
Please feel free to contact our Success team if you have any questions, we are happy to help. 💪