Read below to learn how Recart works with Carthook
Recart's integration with Carthook will help you measure the Recart attributed revenue, which was not available before. Feel free to use any of our campaigns and tools, Recart will works seamlessly with Carthook. Here are all the steps to integrate the two apps.
2. Click on
Instal
and you'll be directed to the webpage of Carthook. If you are not logged in you'll need to do that first.

3. There you can enable the integration by clicking on Install app.
You'll see a success message, but it can take 5-10 seconds until the integration is live, so please wait at least 10 seconds.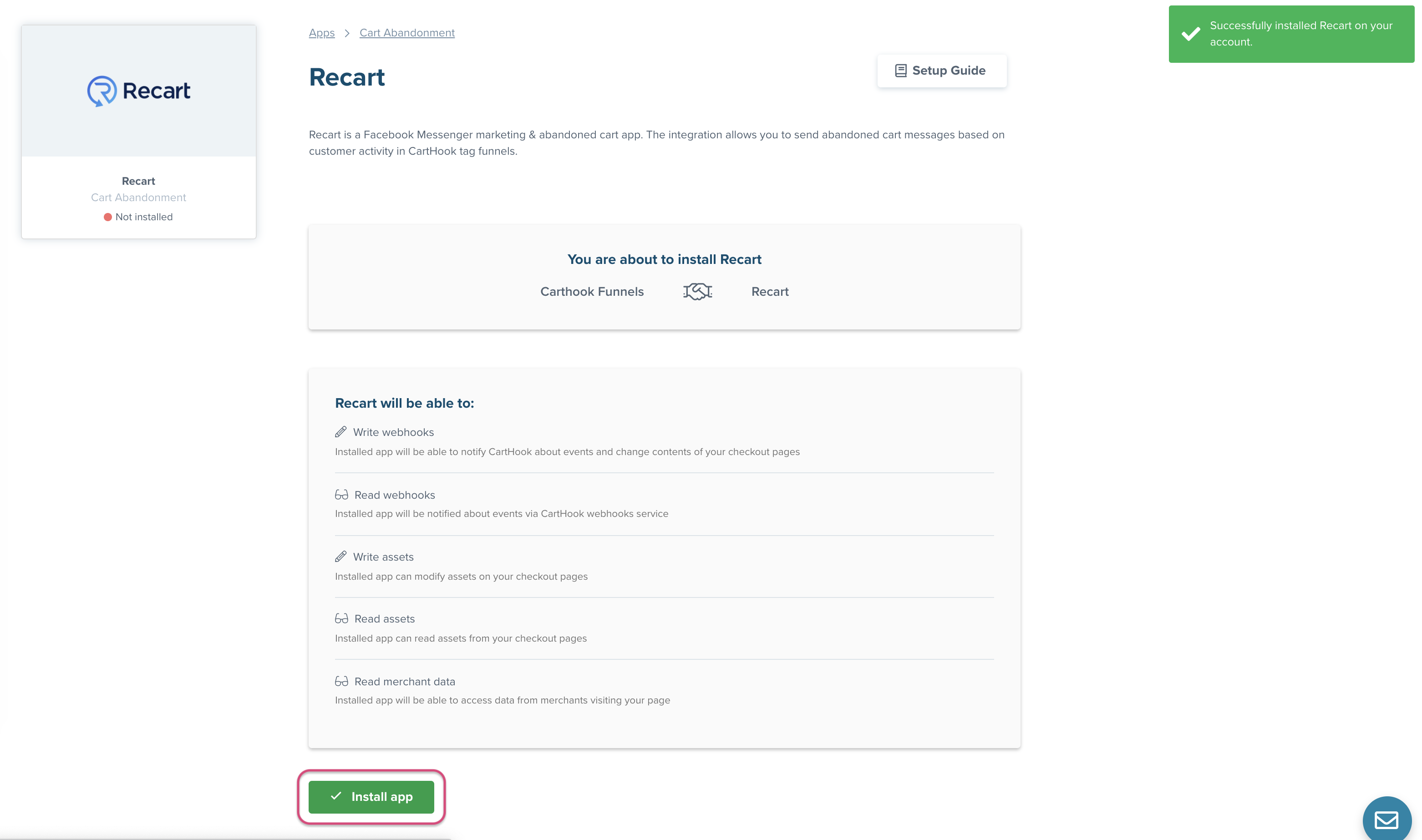 4. After that, you can go back to your Recart dashboard where you'll see the status of the integration. Important note: you'll be able to disable the integration ONLY from your Carthook account

Also, keep in mind that Recart will only track those products with this integration where a carthook_checkout shopify tag is set.
All set! 🎉 Let us know if you need any help. 😊