Learn the difference between mobile and desktop opt-in via Recart Popups.
When the customers visit your store, the Popup will appear for them based on your setup. Once this happens the visitor has the option to join your text list by clicking on the Call-to-Action button.
The opt-in is slightly different via mobile and desktop, please read further to learn how.
SMS Opt-in via Mobile Popups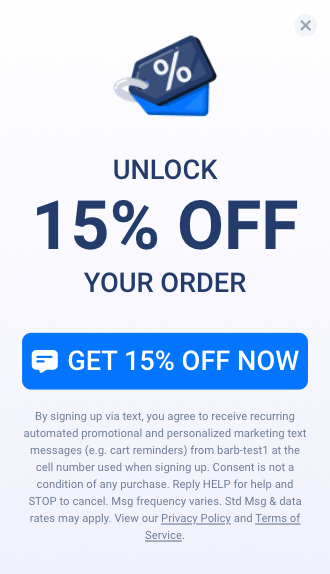 Once the Call-to-Action was clicked on a mobile device the visitor's messaging app will open and a pre-written text will appear. The visitor will simply need to click on the send button in order to confirm the opt-in to the text list.
Note: The messaging app varies based on different mobile devices.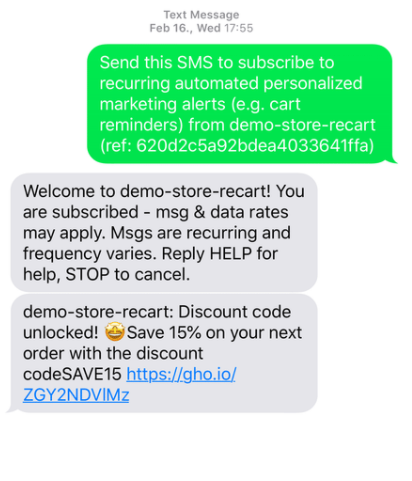 SMS Opt-in via Desktop Popups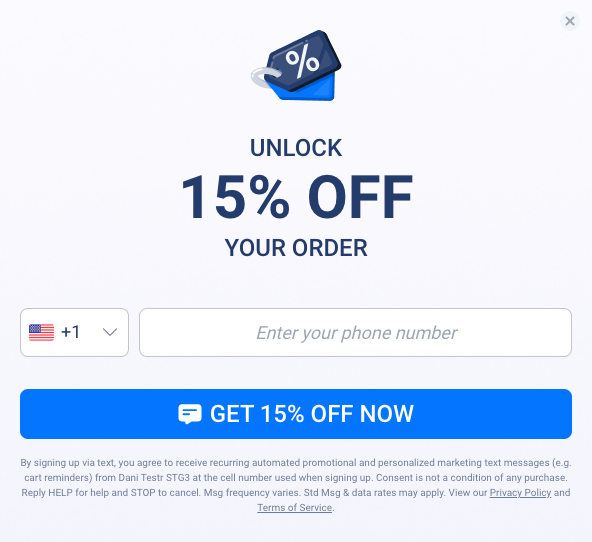 On Desktop Popups the visitors need to type their phone number to a field and then click on the Call-to-Action button. Once the Call-to-Action was clicked on the desktop, the visitor will receive a text message to their mobile device and they need to reply YES or Y to confirm the opt-in to the text list, as a double opt-in.
Notes on double opt-in:
Without replying YES or Y, the visitor will not be subscribed to your list.

Small and capital letters do not make a difference in the reply YES.

Only the first direct answer will subscribe the visitor to your list. If YES or Y is not the first direct answer, the opt-in will not be successful.

Y or YES with exclamation points is also accepted: sending Y! or YES! will both subscribe the user
Please note that the text message sent to the visitors to confirm their opt-in works as a normal text message. This means that each of these sent messages will be charged according to the agreed pricing in your contract.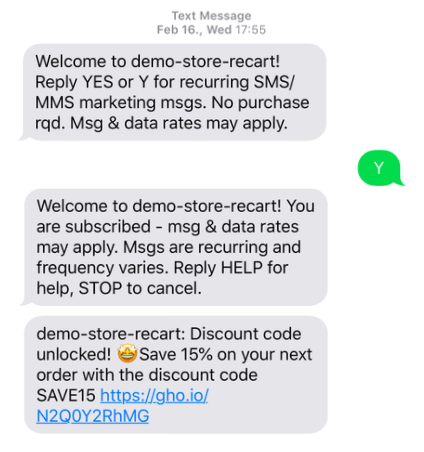 Once the opt-in is completed the welcome message connected to the Popup will be triggered, and the visitors will receive them. The below figure shows how does Opt-in works on mobile and desktop Popups.

Check out this help article to learn how to activate Popups on your store.
If you have any remaining questions, do not hesitate to contact the Customer Support team.