The new Desktop Popup editor is now live! Create high converting, fully customized Desktop Popups with additional images.
Being familiar with the latest eCommerce trends and the rise of mobile shopping naturally Recart's primary focus is Mobile Marketing, though we have not forgotten about desktop visitors. We believe your brand should not do either!
While Mobile Popups are by far the best converting opt-in tools, desktop visitors should also have the chance to subscribe to your text list. Hence we have introduced the new Desktop Popup editor that makes it absolutely effortless to combine good-looking images or GIFs with your offer and to build high converting, fully customized Popups for Desktop.
New image positions
Positioning the content on your Popup is crucial. From now on, instead of uploading a background image, you can easily add additional images without interfering with the offer.
Choose from three different positions according to your liking on the right side of the editor.👇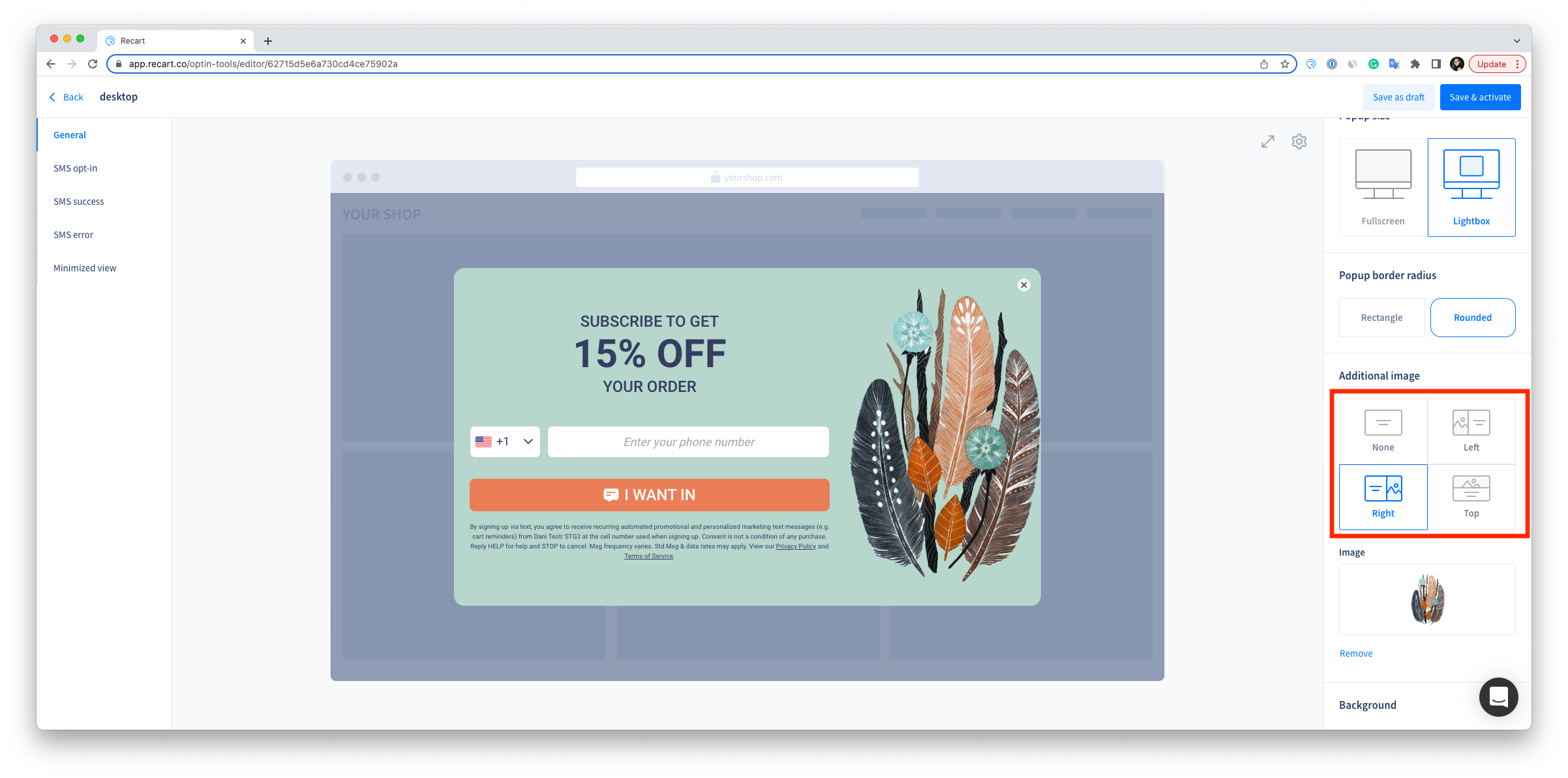 See the examples below how the Popup will look like with the different image positions:
Image on the left side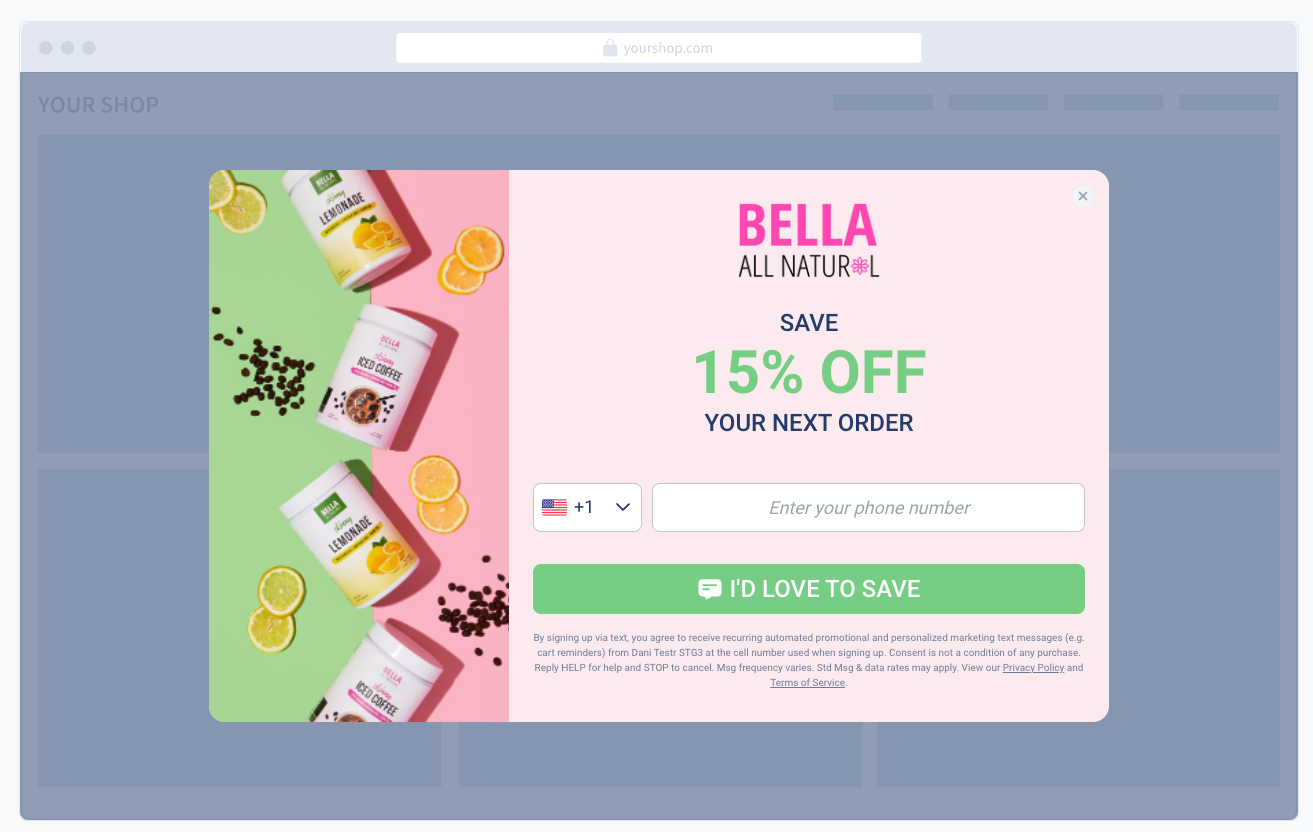 Image on the right side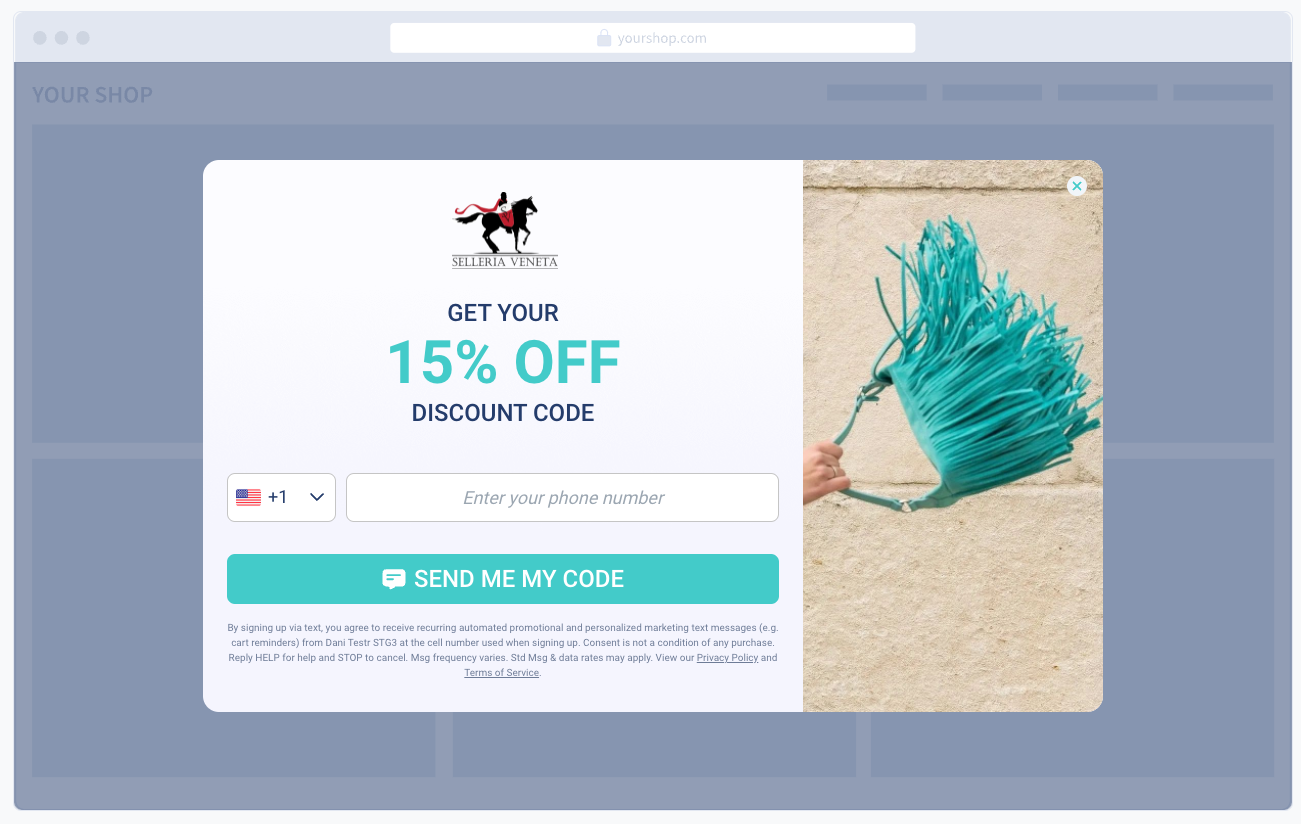 Image on the top
Note that in this position, your logo will be hidden.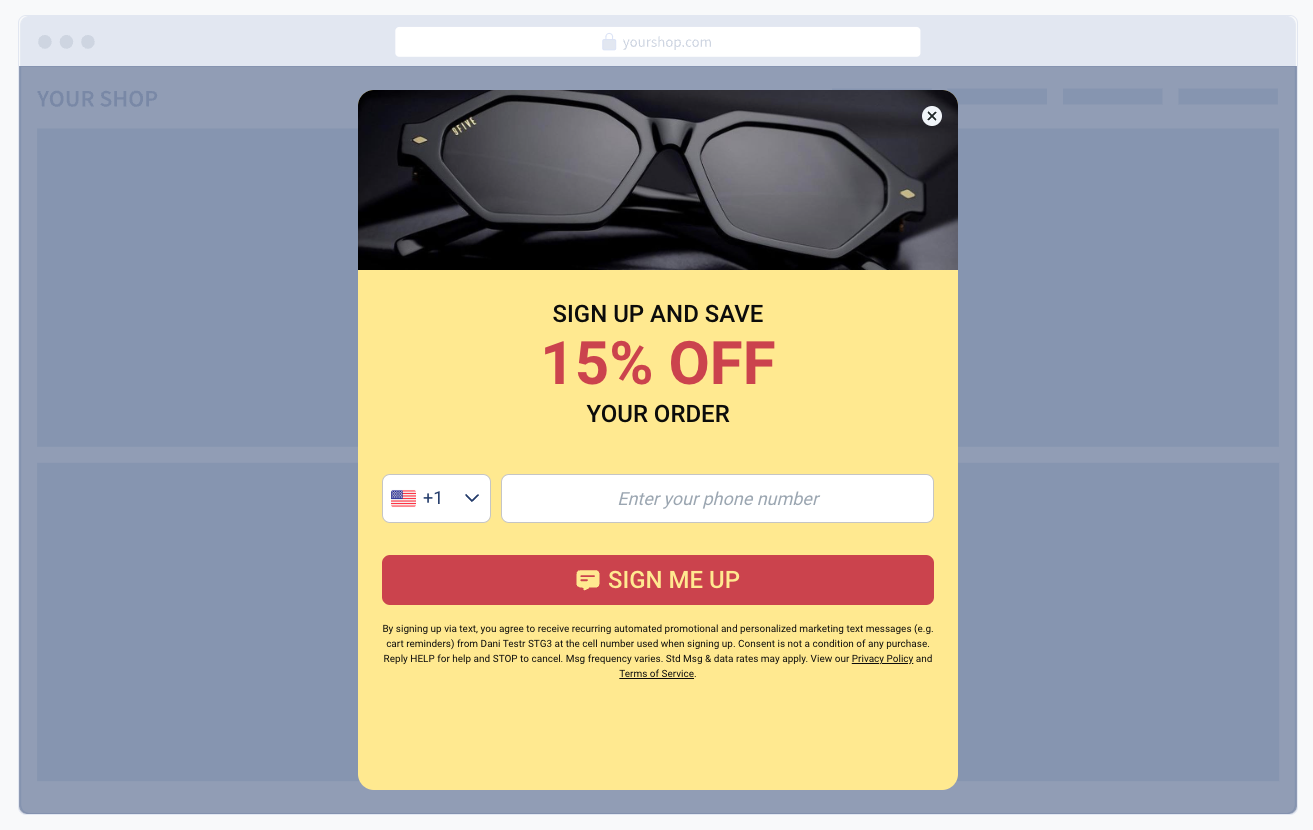 GIFs on your Popup
Similar to adding images to the sides or on the top of the Popup, you can now add GIFs to juice up the customer experience with some animation.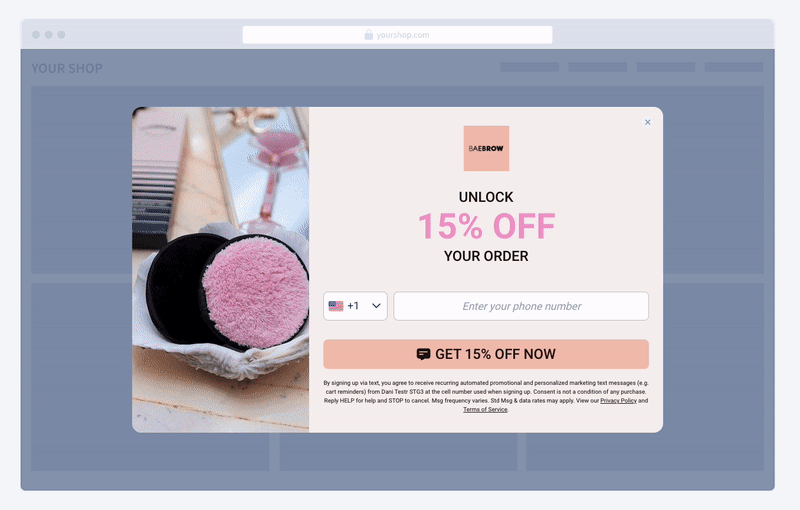 Transparent png images with a background color
If you would like to have a unified background color you can use png images with transparent background. Uploading a png image to the sides or on the top will let you choose a background color applied on the whole Popup. With this method, the Popup will not be divided into two sections.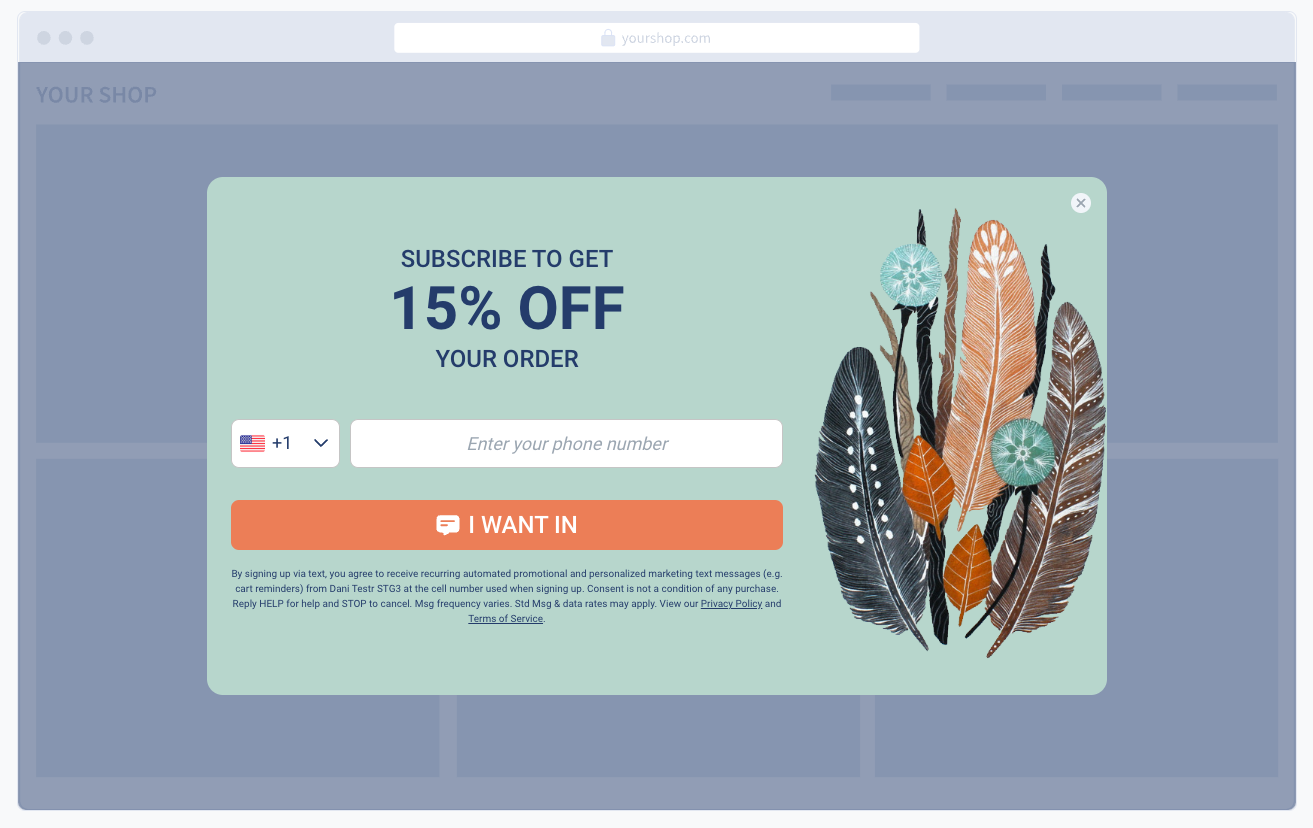 Checklist to build effective, high converting Popups
Take a look at the below checklist and make sure you follow the recommendations to stay compliant and to convert as many visitors as possible.
✔️ All text on the Popup is easily readable, and the background image does not interfere with the text.
✔️ The offer is clear, your visitors understand what they get in return for the subscription.
✔️ Your images or GIFs are of good quality, including your logo.
✔️ Your page targeting is set up properly when having multiple Popups, they do not appear on the same page.
✔️ Your legal language is compliant with text marketing regulations.
✔️ Your legal documents are linked within the legal language.
To learn more about SMS Popup best practices read this article.
In case you'd need a reminder on how to navigate in the Popup editor, check out this article.
If you have any remaining questions, do not hesitate to contact the Customer Support team.