How to keep your customers updated with Recart's Messenger Fulfillment Notification
There is no better way to keep your customers updated with their orders than Recart's Fulfillment Notifications.
It's an automated Messenger notification sent when your customers' orders are marked as fulfilled.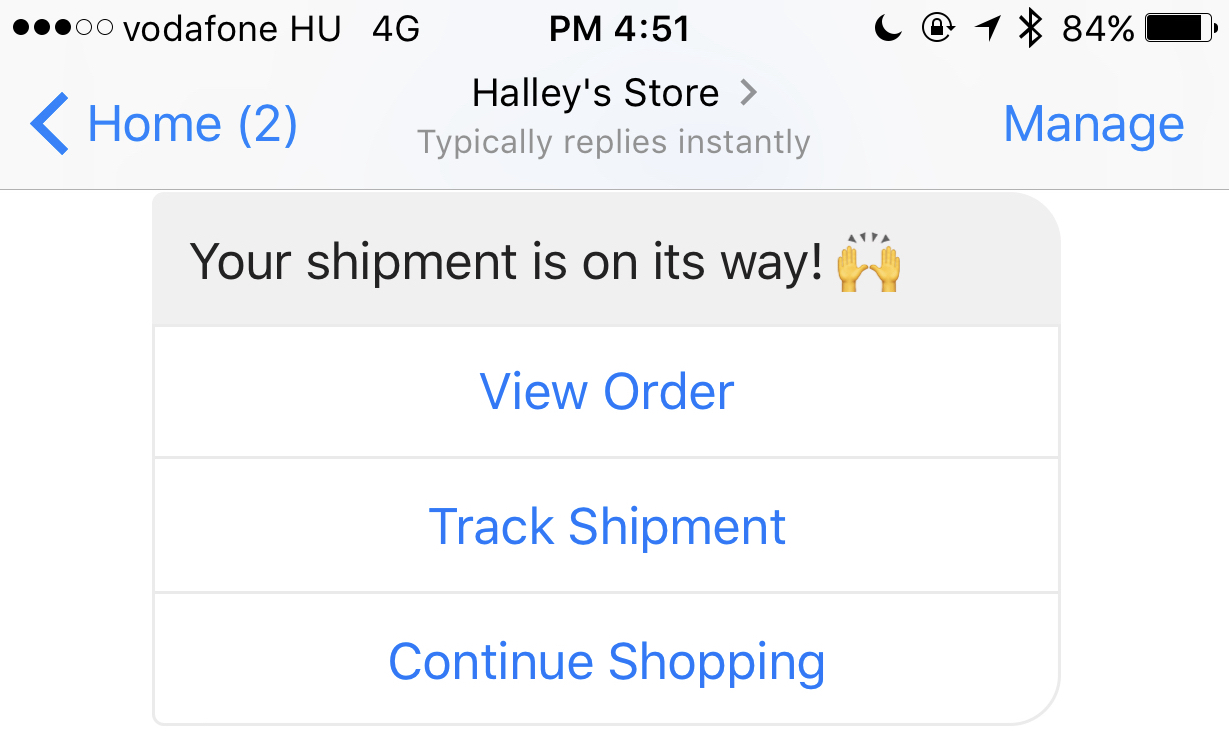 Shopify vs. Recart Shipping Notifications
Compared to Shopify, here's what Recart does for you in terms of order & shipping notifications: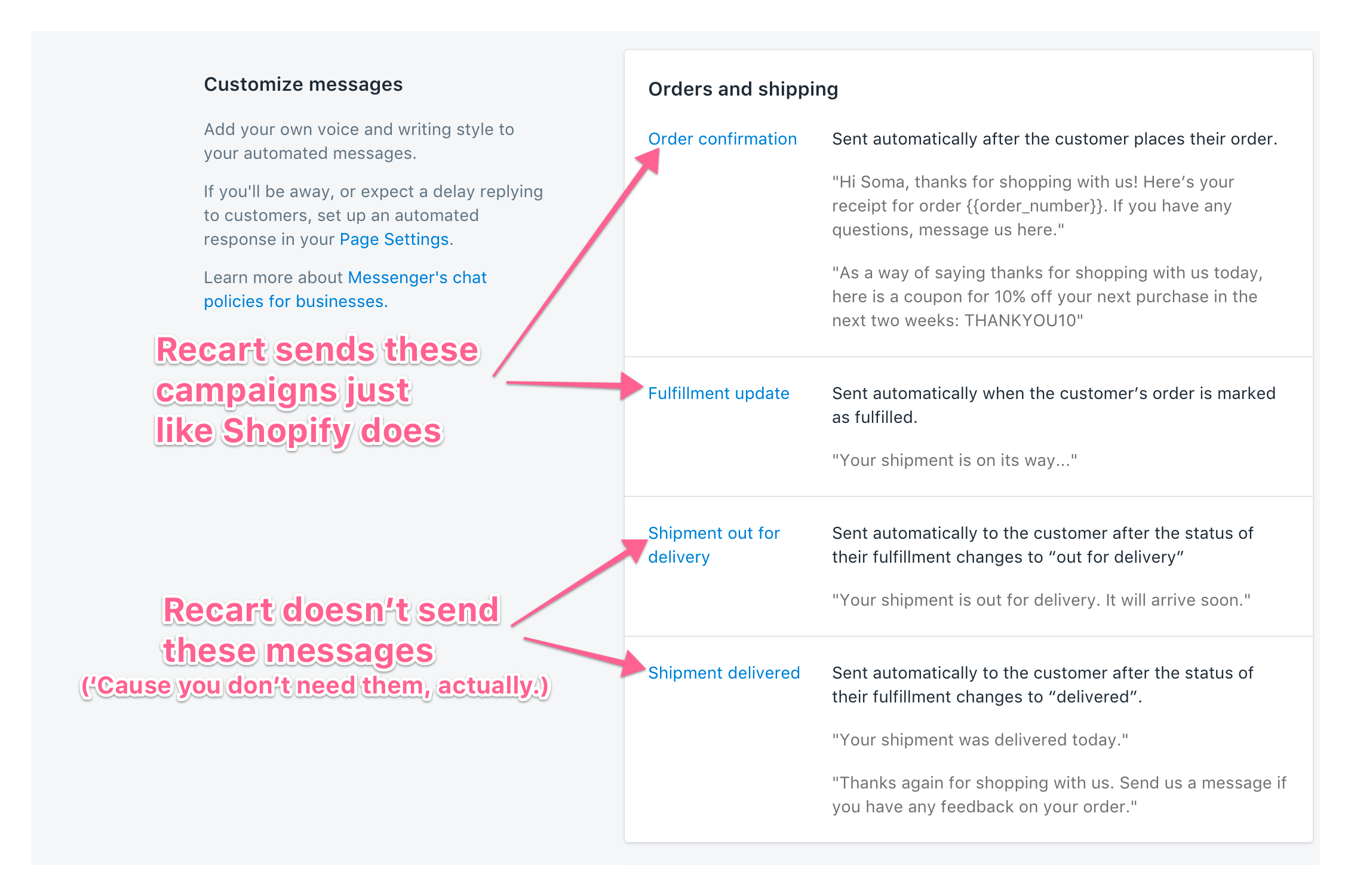 Beyond order & shipping notifications, Recart sends more Messenger campaigns than Shopify, for example, Instant Messenger Campaigns, Abandoned Cart and Follow-up Campaigns.
Recart doesn't send the Shipment out for delivery and the Shipment delivered notifications because, for 99% of the stores, it simply doesn't work. Learn more about this here.
How to Use Fulfillment Messenger Notifications
This Messenger notification is sent when you mark the order as 'fulfilled'. It's important to understand when the fulfillment event happens in the customer journey, so you can give the right information to your customers.
Read more about your Shopify fulfillment options here.
For most stores, it's best to manually fulfill your orders. This way you can control when they're sent out, and keep track of your inventory.
Please do not include discount codes
When setting up the fulfilment notification please remember you cannot send promotional content to your subscribers after 24 hours of the opt-in.
Pre-delivery fulfillment
If you set the fulfillment when you launch the package, either manually or automatically, your message will look something like this: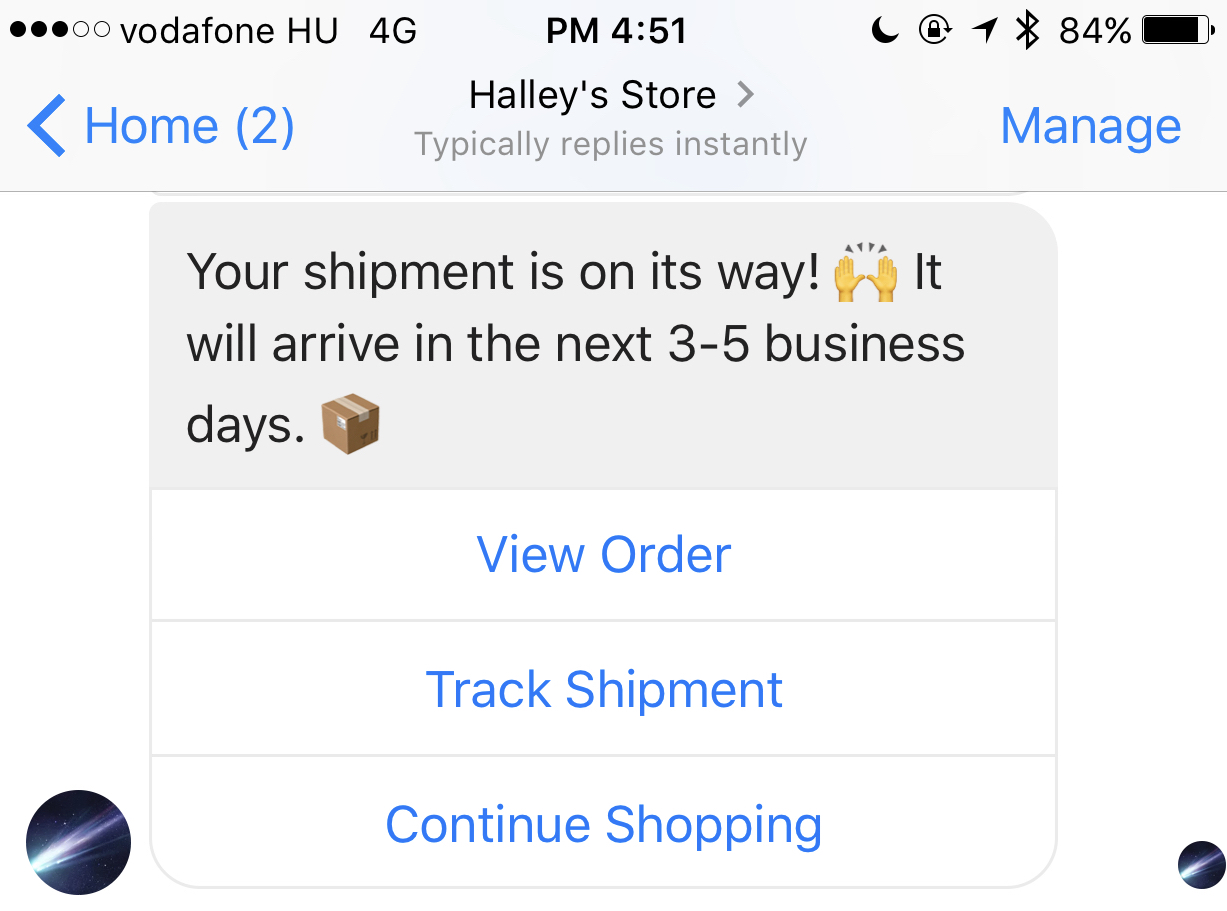 The message should contain the fact that the package is on its way and the expected time of delivery.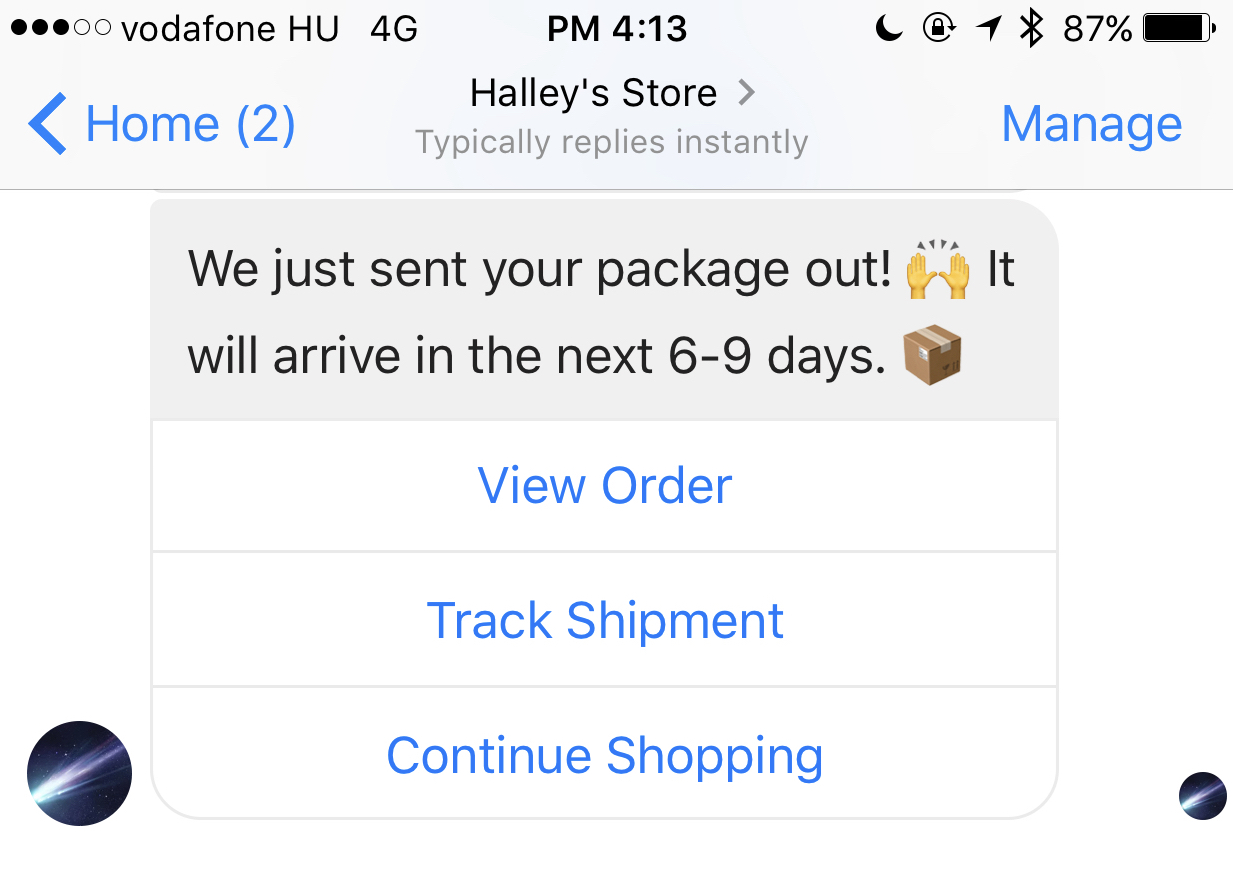 You can also ask for feedback and make sure that if the customers have any questions, they can contact you: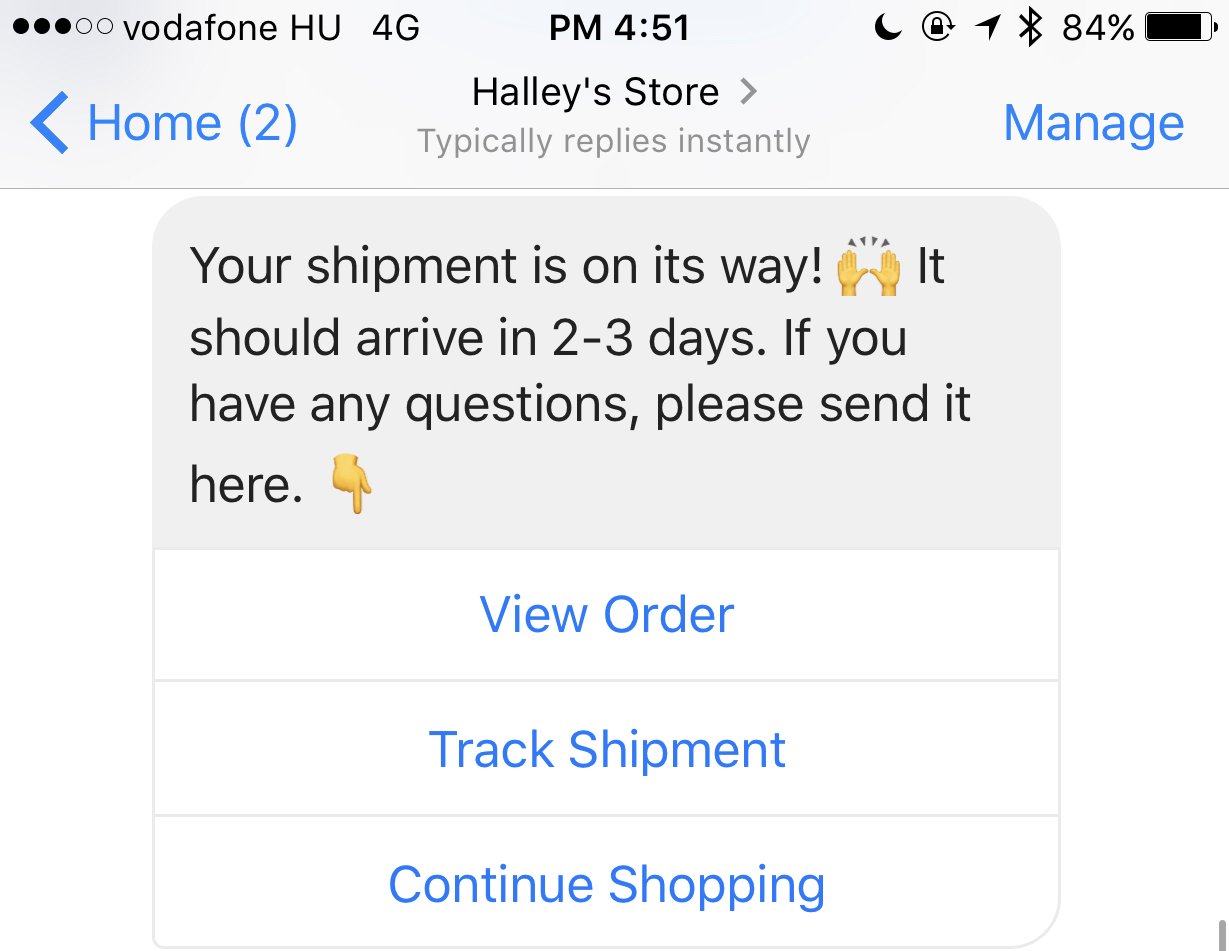 Post-delivery fulfillment

There are some cases when stores use fulfillment to mark the order delivered. In this case, you should notify your users that the package arrived and ask for feedback: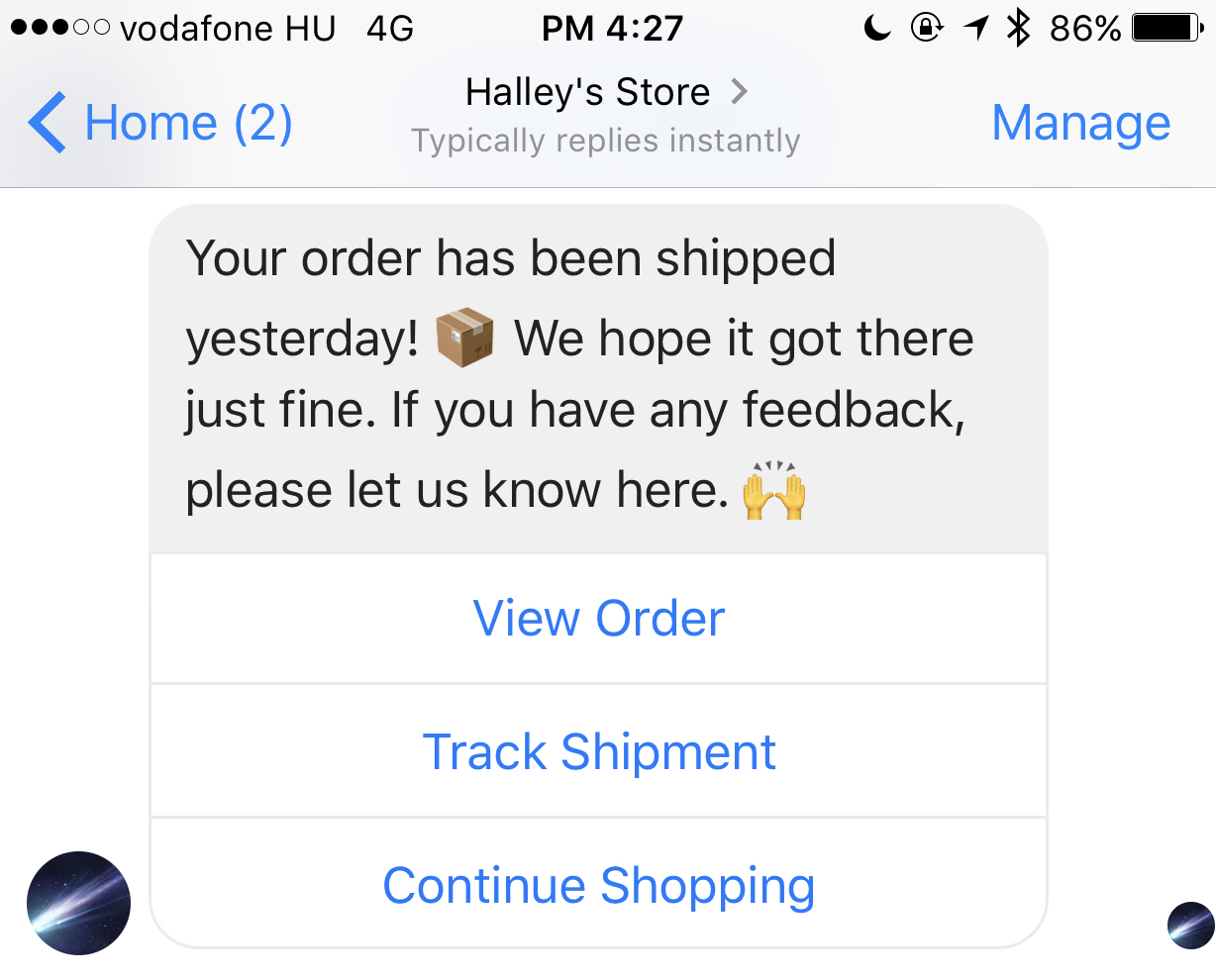 If you use the Shopify fulfillment features and you would like to see more examples, please let us know on our support chat!
I hope this article will help you send the best Fulfillment Notification possible. If you have any questions left - as always - feel free to contact us on your Dashboard!