You can now add automatically applied discount codes to all your automated Facebook messages with Recart.
Adding a discount code to your Marketing Campaigns is usually a good idea — It gives an extra incentive to your customers to return to your store and complete their order.
Now you can even include automatically applied discount codes to your messages, so your customers will automatically see the discount code applied on their cart without having to enter the code manually.
This feature is available for Shopify and WooCommerce users. If you are running WooCommerce, please make sure that you update the Recart WooCommerce plugin before adding discount codes to your messages.
Important: If you are using WooCommerce, please first make sure to add the discount code to your store via the WooCommerce Admin.
If you are using Shopify, the discount codes that you add to your Conversation Flows will be automatically created in your Shopify Admin. We recommend to create a unique discount code for each of your Conversation Flows from your Recart account.
It's really simple to get started with automatically applied discount codes in Recart. Just open the Conversation Flow Editor for any Recart message, and look for the Discount Code field.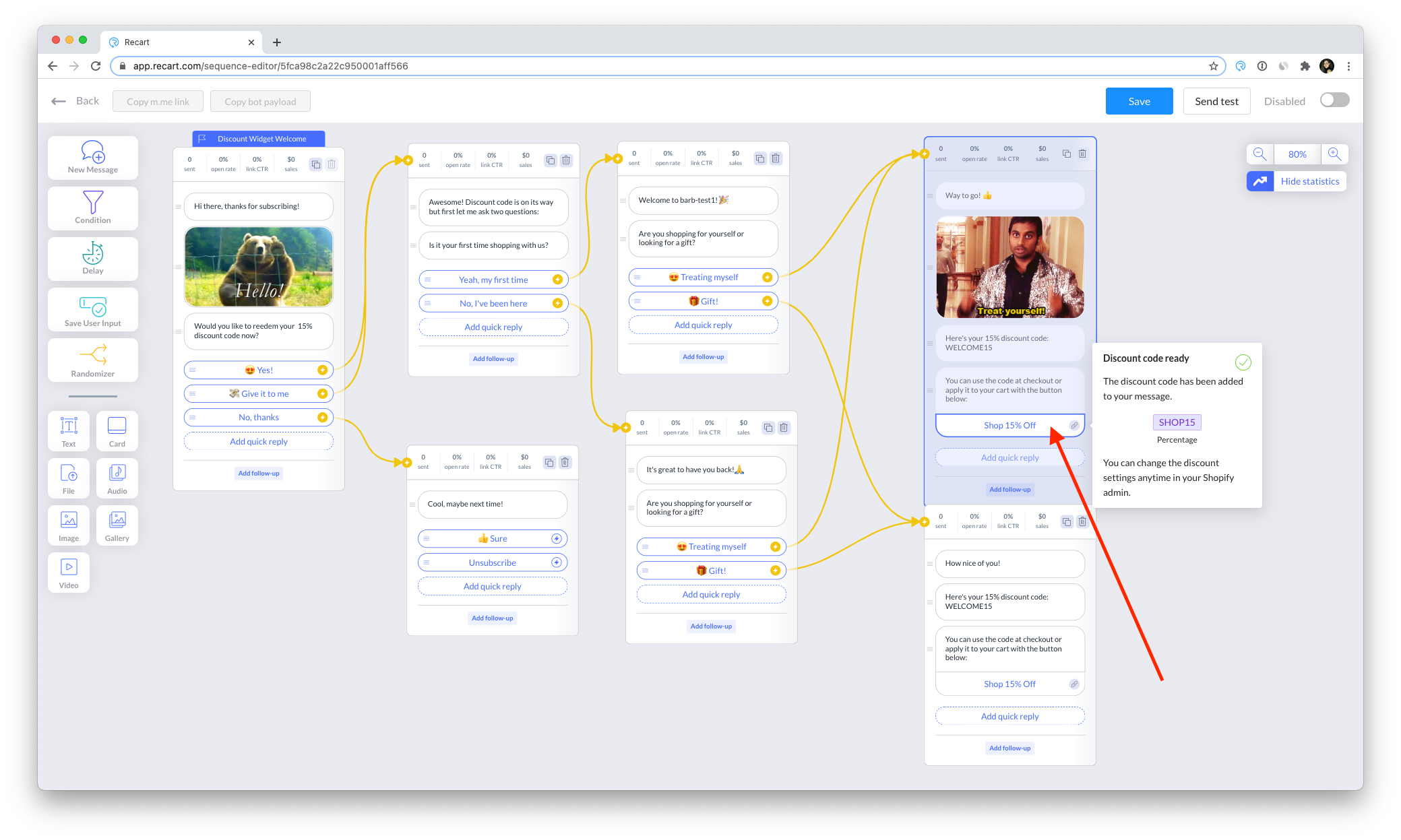 As always, if you have any questions, we are happy to help — just get in touch with our customer support team and we'll help you get started.