Not being able to connect your Facebook page to your Recart dashboard can have 2 reasons. Either you are not the Admin of the page or you didn't give all the required permissions to Recart.

How to avoid this:

Please make sure that you are an admin for the desired Facebook page, other roles (advertiser, moderator) will not be sufficient for connecting the page to Recart. Please check the Page Settings - Page Roles, being an admin within the Business Manager is also not sufficient.
Please also make sure that when Recart asks for permissions, you allow all required permissions and click All Pages, as shown in this picture: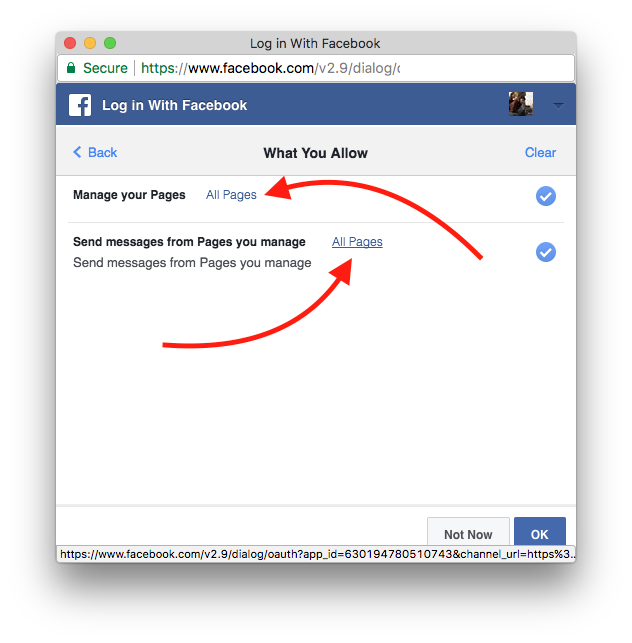 How to fix:
Please go to your Facebook Business Integrations, search for Recart, then click on View and Edit . You will be shown the permission editor (similar to what appeared when you connected your page to Recart the first time) and you can edit which pages Recart can access
Please grant all permissions for our app.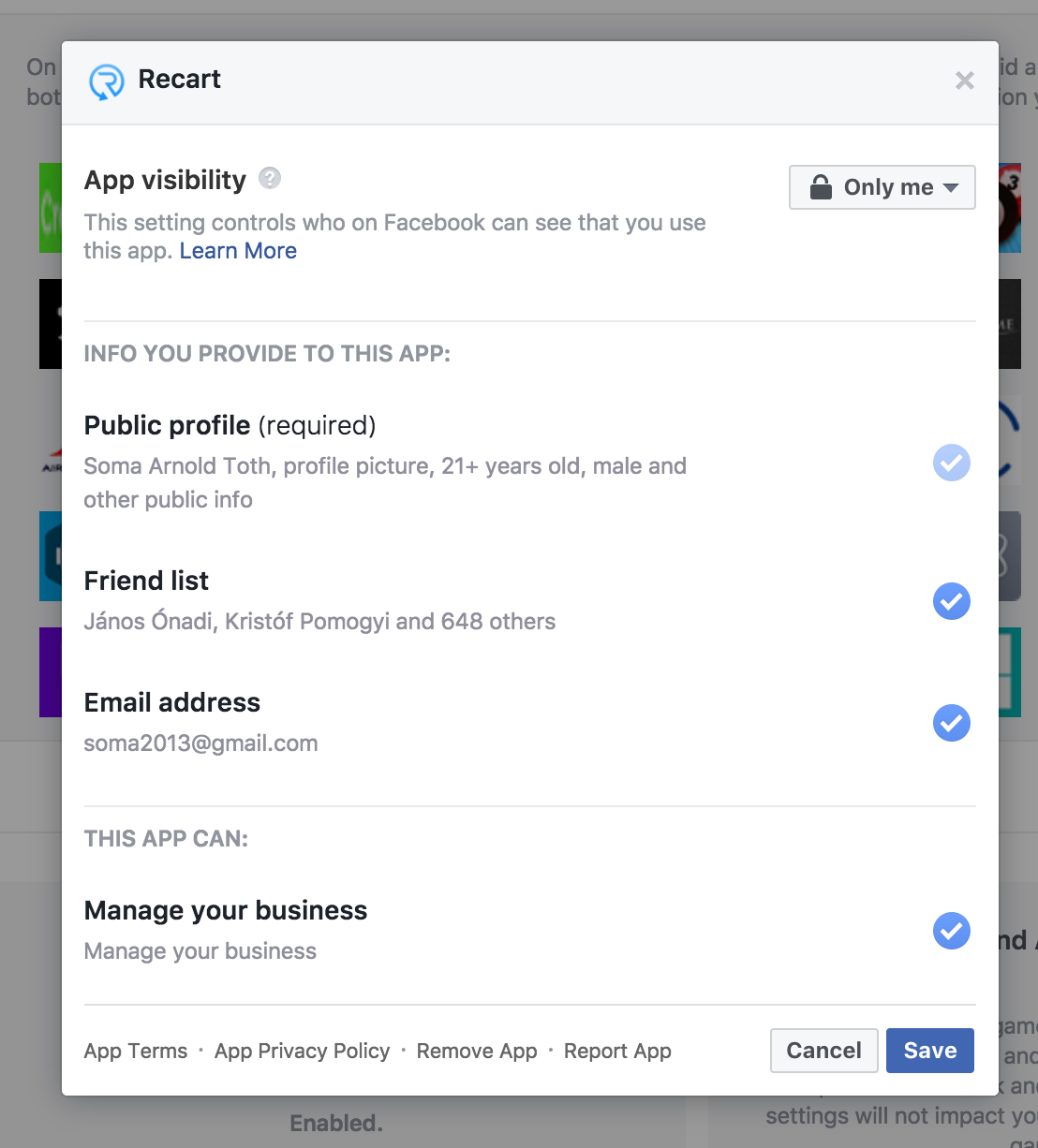 If that doesn't work, you'll need to delete Recart from your Facebook Business Integrations.
Please go to your Facebook Page Settings, then Business Integrations.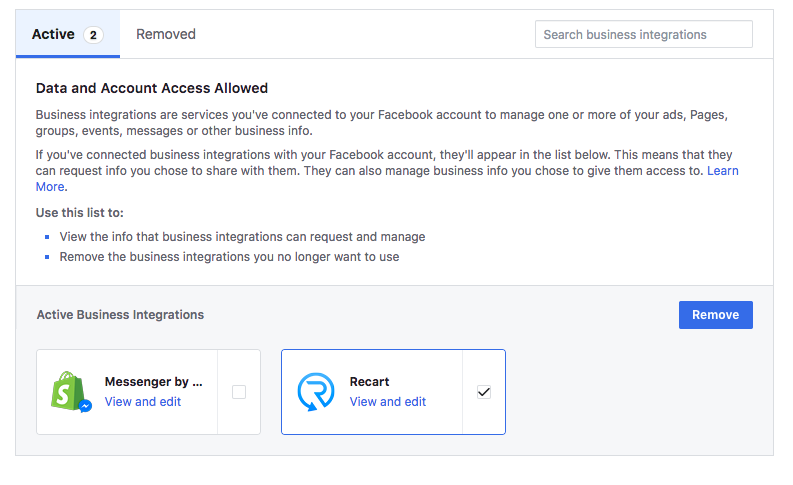 Then choose Recart, and remove its settings from your Facebook account.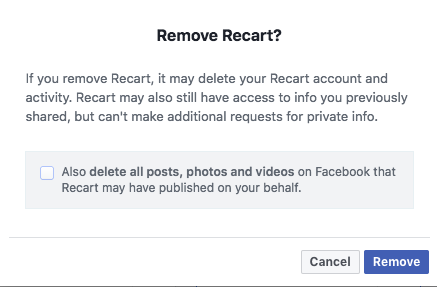 This will remove all of Recart's access from your account and erase previous settings and rights.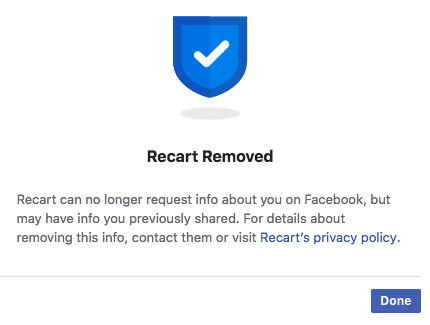 Now, you can connect your page to Recart again.

When you click the Connect button on your Messenger Settings Page, you will be asked to provide access to your account again.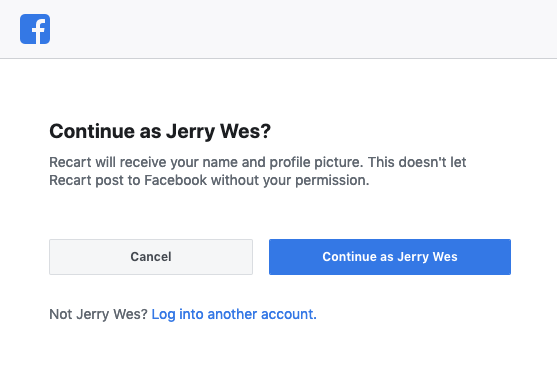 Then, please make sure that you allow all required permission for all of your pages.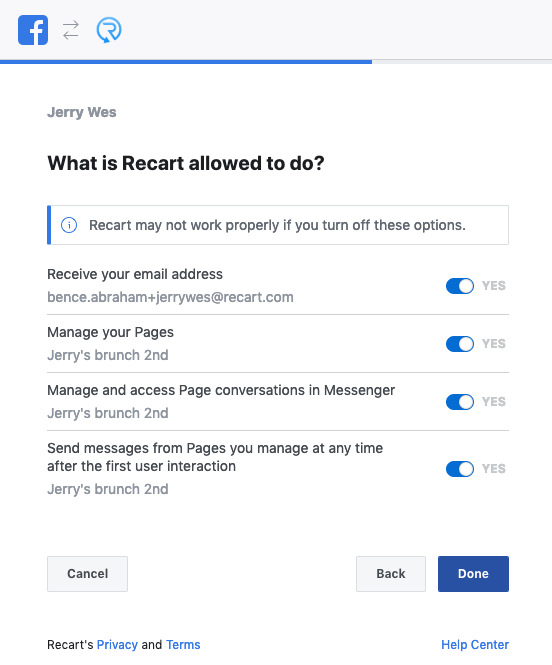 If none of the solutions worked for you, please feel free to open a conversation with our support team from the Recart Dashboard, they will be happy to help you out! 🙌