Smart Display - Getting Started Here is all you need to know about the Smart Display function
If you were ever worried about disturbing the purchase flow for your customers, then the Smart Display feature will be your favourite! 🚀
Why is it "smart"?
Before the Smart Display, your customers who were not logged into Facebook while shopping on your store, received a Messenger Popup which asked them to log into their Facebook accounts in order to subscribe... too much distraction, too many steps.
Now, the Smart Display option detects whether a customer is logged into Facebook or not. If your customers are logged into Facebook, they will see your Messenger subscribing tools. If they are not logged into Facebook, they will not be bothered with the Messenger login Popup. They will simply not see your Messenger tools, easy as that. 🙌
How can I use it?
You visit your Opt-in Tools' page and choose a subscribing tool you want to use the Smart Display option on. Going in the editor you will see it by scrolling down.
💪
Can I use it with Wheelio or Optimonk?
Of course; you can use the Smart Display function with them, as well. If a customer is logged into Facebook they will see the Messenger box, if they are not logged into Facebook they can type in their email address, so you can grow your email list too. 🎉
This is how it will look like on Wheelio: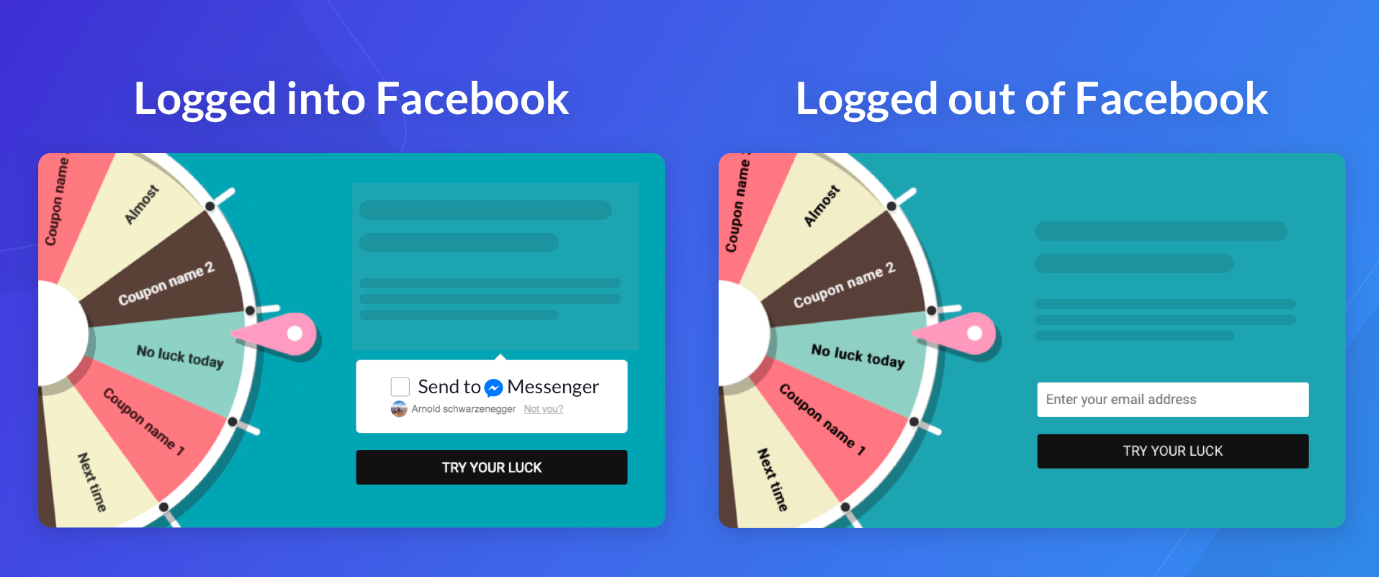 And this is how it will look like on Optimonk:

To learn how to enable the Wheelio integration click here, and to read about the Optimonk integration click here. 👍
Feel free to let us know if you have any comments or questions, our success team will be with you right away, you can contact us here. 😊