Recart's templates are the go-to resource when you're looking for inspiration for your next Messenger chatbot
The Recart Templates hosts an extensive list of Messenger conversation examples that are proven to be effective and engaging for your audience. This guide will help you get started with the Recart Templates.
Click here to open the Templates on your Recart Dashboard
All of our templates are created either by the Recart team or other industry experts so you can easily search for the best one for your current use case.

You'll find our most popular templates listed first by default. You can now filter by Theme and Type to make the pick easier.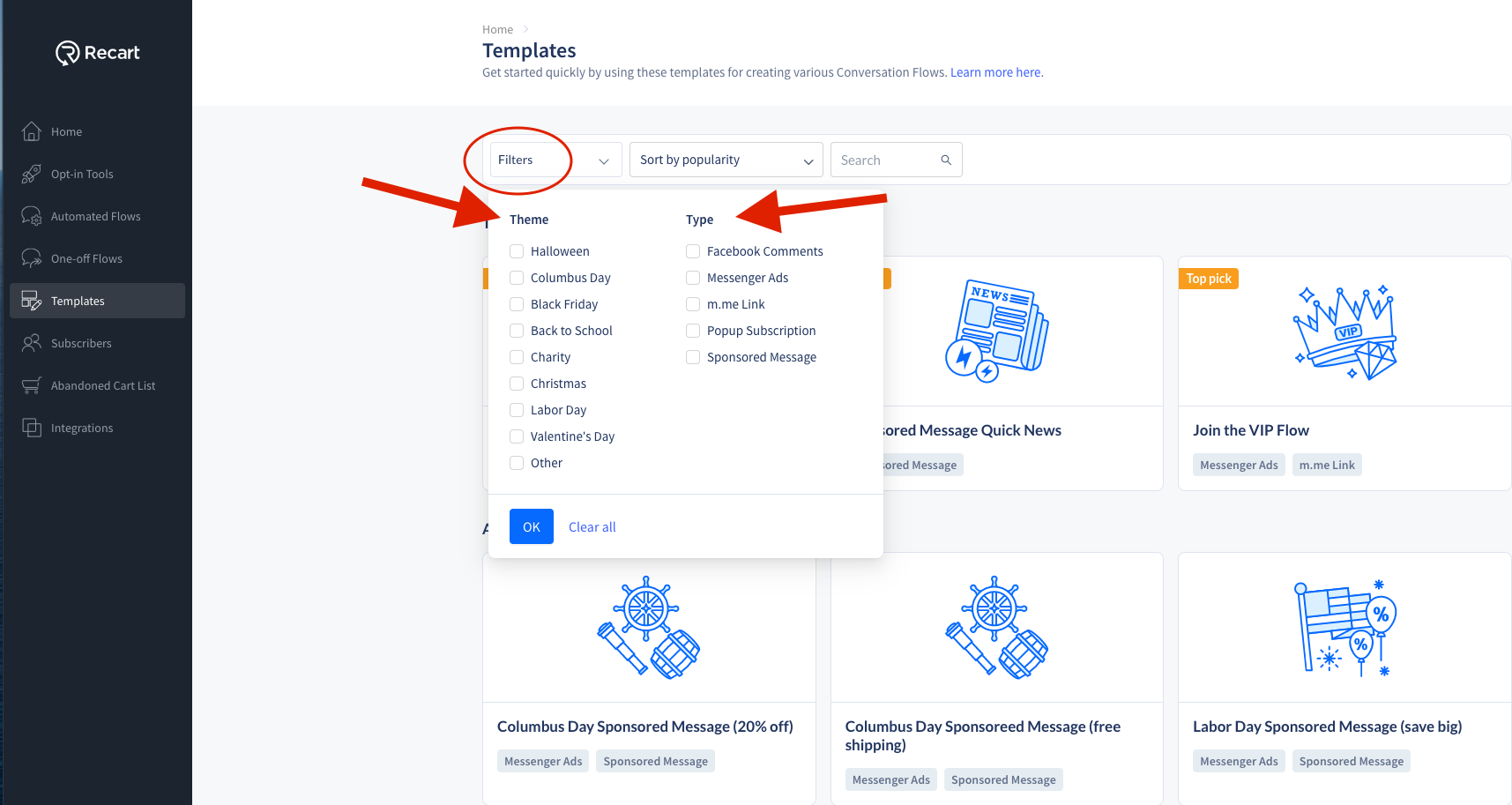 Once you find a template that suits your needs, click on the template for a preview and hit Use this template.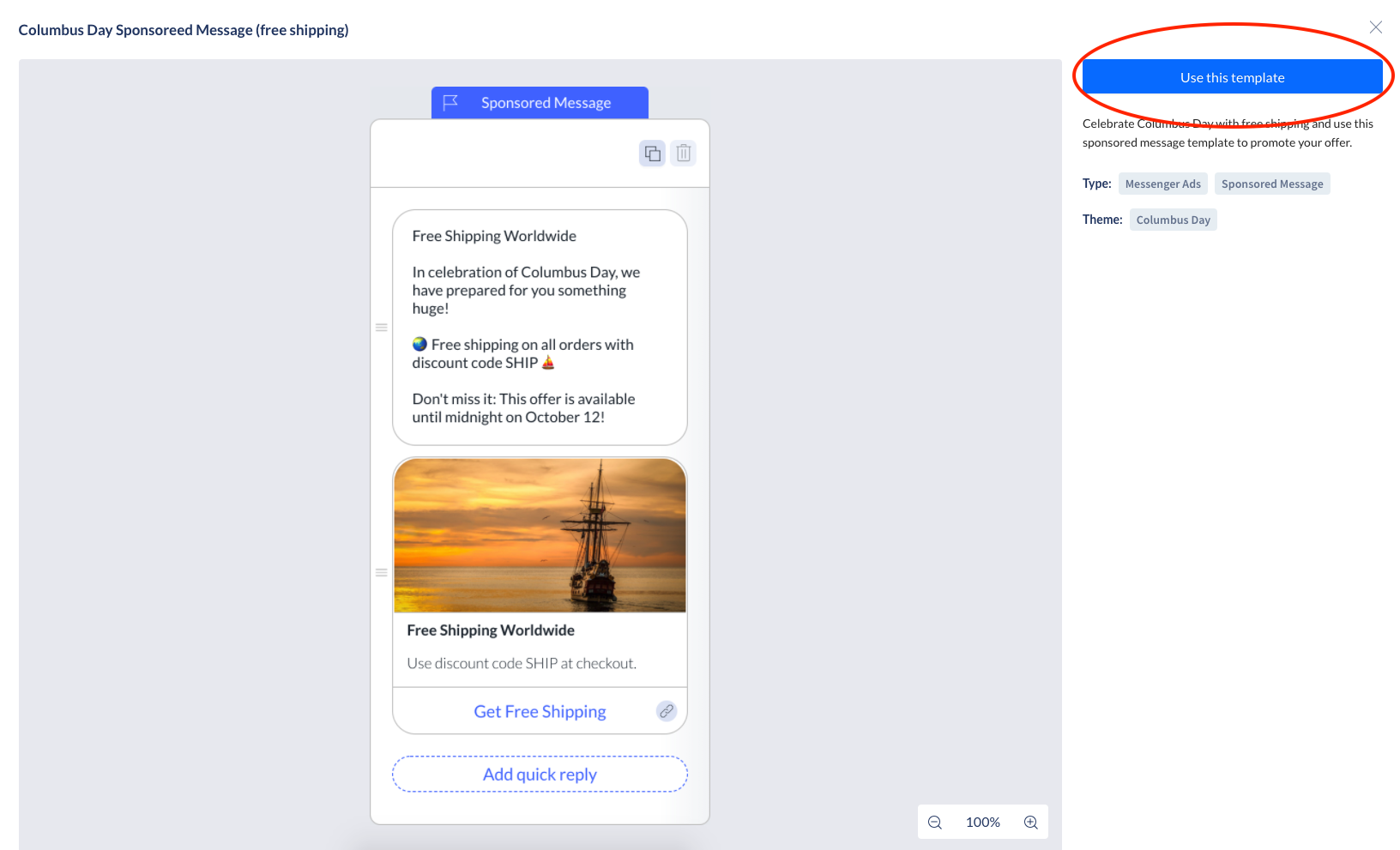 After opening the template you can edit and fine-tune the details and write your own copy so the conversation fits your brand perfectly.
You will be redirected to an entry point wizard if you choose one of the following template types:
Facebook Comments
Messenger Ads
Sponsored Message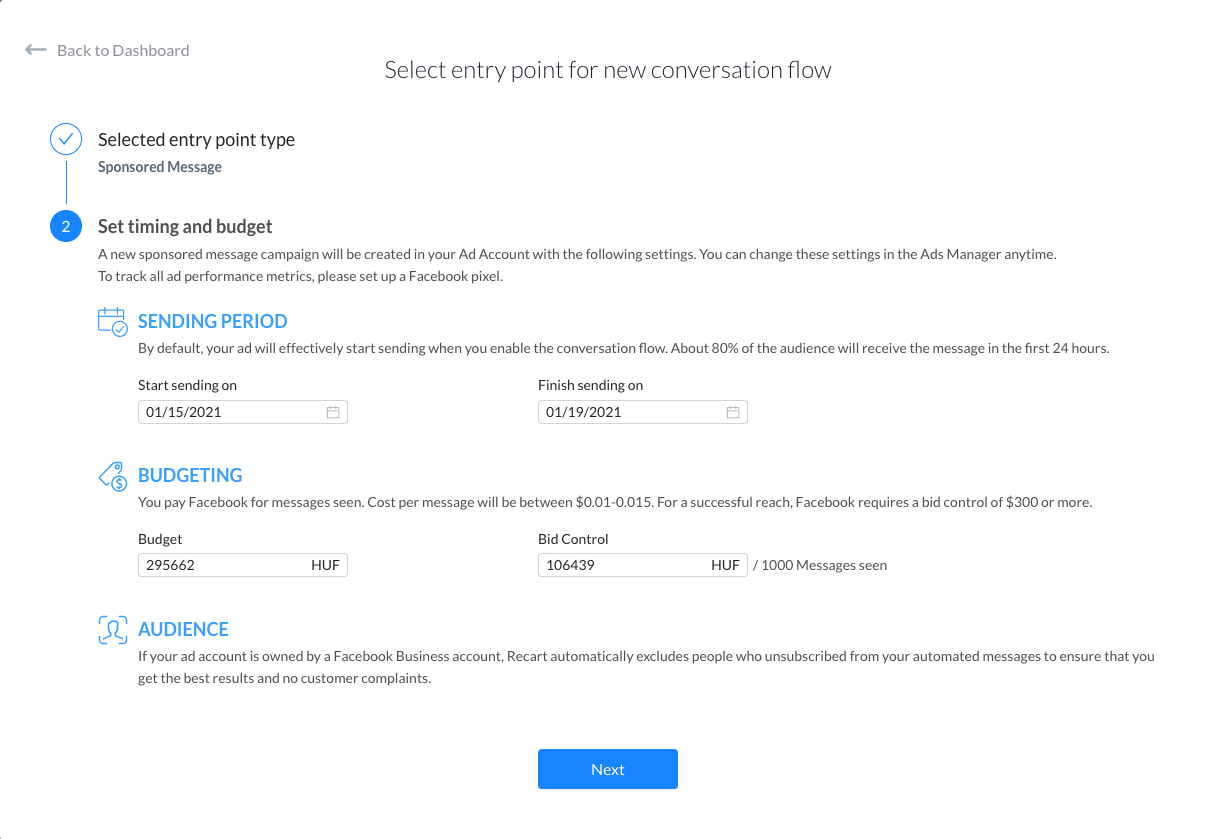 If you have any questions about the Templates feel free to reach out to us via our live chat on the right, or drop us an email to support@recart.com.