A step by step guide on how to set up your abandonment messages in Recart's conversation flow editor.
There are two distinct abandonment message flow you need to know about:
To learn more about Cart Abandonment messages, please check out this article.
What are Discount Abandonment messages?
If you'd like to use a Facebook messenger conversation flow to drive revenue, the best thing to do is sending out a discount code to your subscribers. Once you sent out the discount code, you want to make sure your visitors finish the purchase and redeem the discount offer.
In case they haven't finished the purchase, you can send out a discount abandonment reminder.
How to set up a discount abandonment reminder?
Open any of your existing flows or create a new one. You can create a new Custom Conversation flow by navigating to Automated Flows.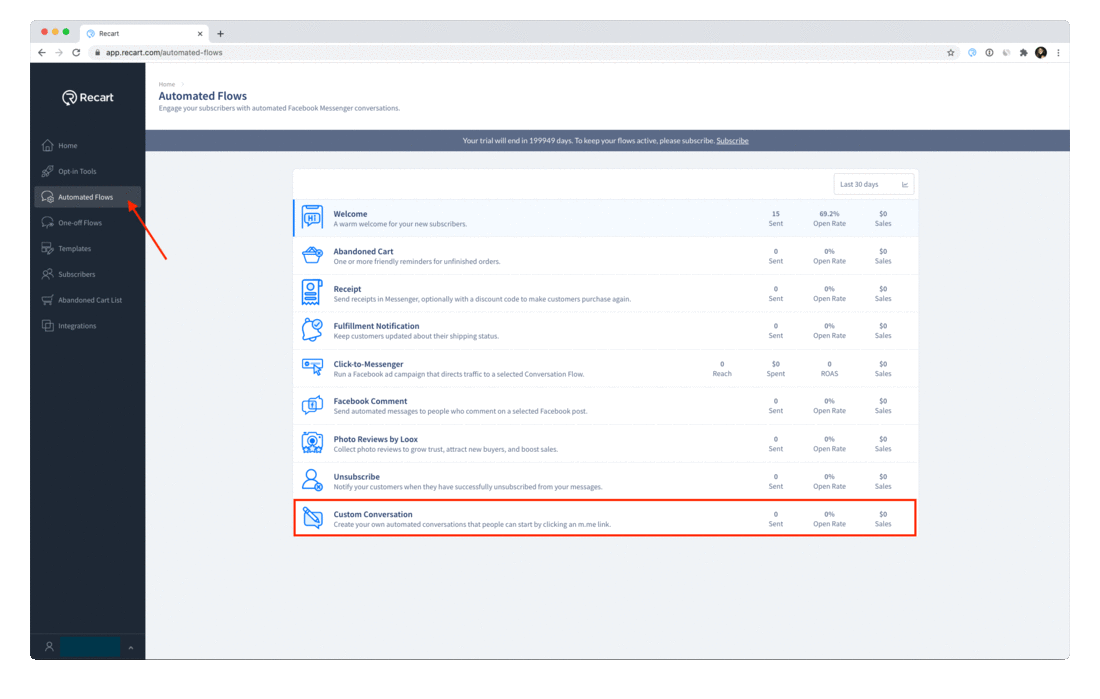 Once you are in the editor make sure you follow these steps:
Include a discount code in your message

Drag and drop a Delay block from the left side of the editor and set the preferred delay when you would like the follow up message to be sent

Drag and drop a Condition block from the left side of the editor and set Purchased in 30 days to False.

When you are ready with the message flow setup, click on Save in the upper right corner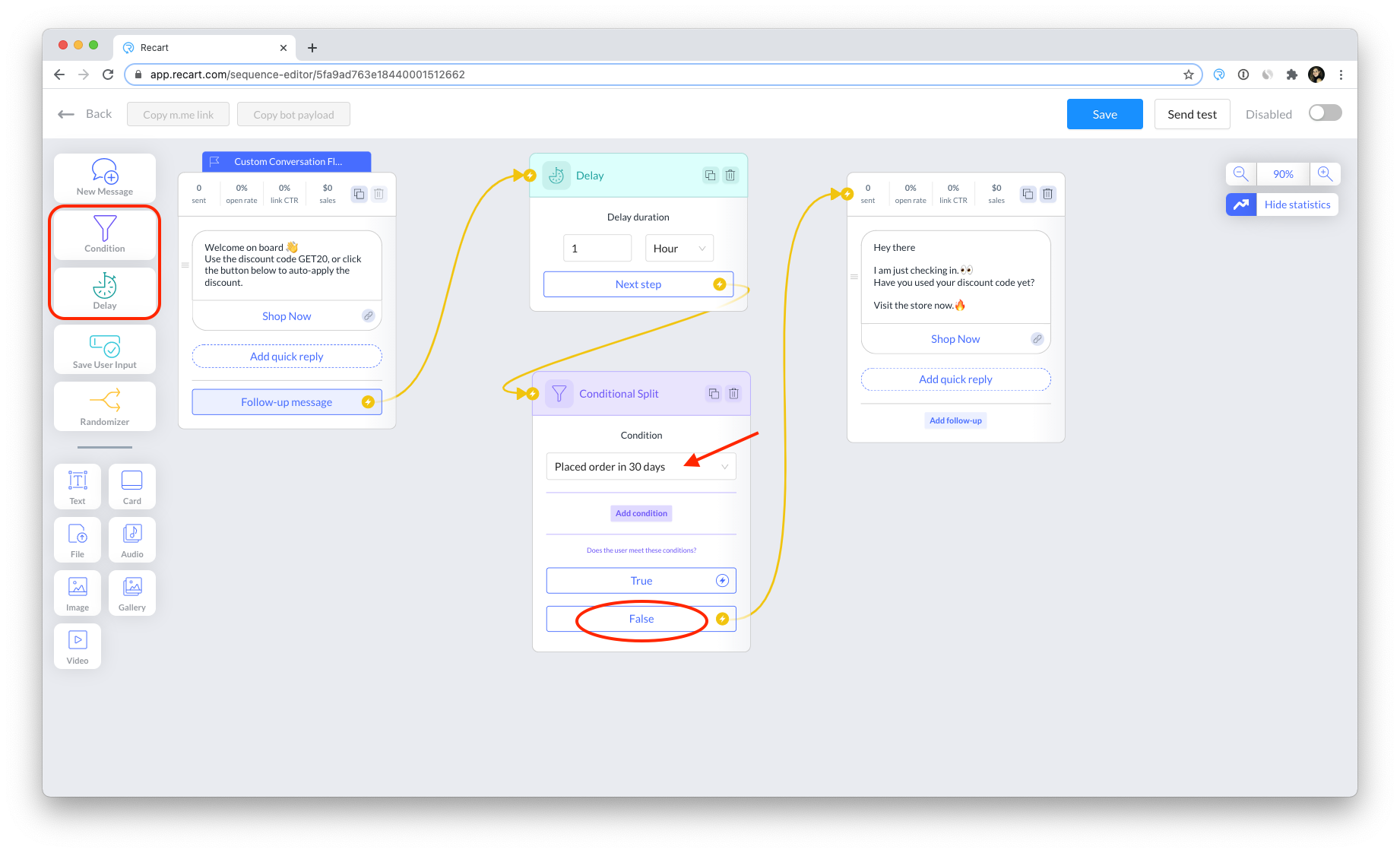 If you need help with setting up your abandonment messages, please do not hesitate to contact the support team. We are happy to help you! :)