Learn how Recart's Klaviyo integration allows you to build your owned marketing channels faster than ever.
Klaviyo is a marketing automation platform designed to help you grow your business via email and SMS. It allows you to set up automatic email flows, cart abandonment emails, and more.
By using our integration with Klaviyo, you can now ask for emails or phone numbers in your Recart's Messenger flows and then sync that as well as other data captured by Recart, including first name, last name, gender, country, language into Klaviyo, which will be collected in the list you select in your Klaviyo account.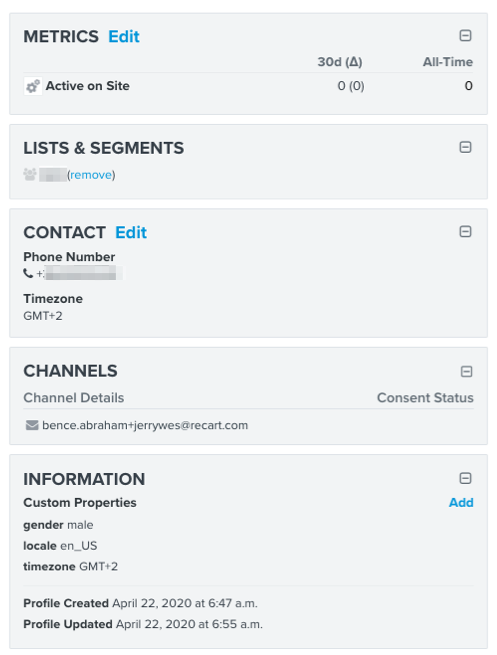 Here are all the steps you need to connect your Klaviyo account to Recart:
Go to the Integrations page in your Recart account and click on Activate next to Klaviyo contacts.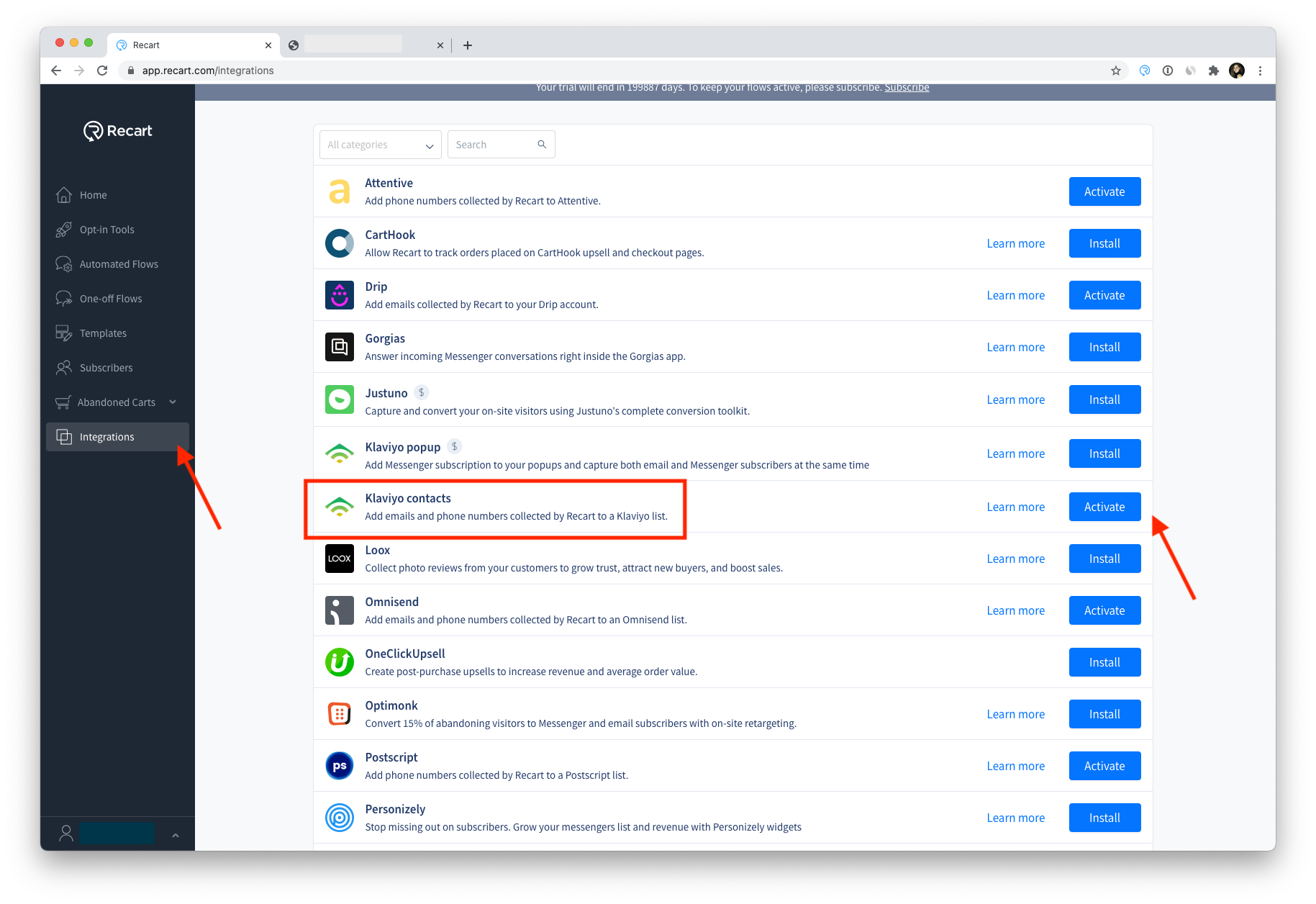 2. Then, you'll need to provide your public API key and private API key from your Klaviyo account.

3. You will need to copy and paste the API keys, then you will see a list of your available Klaviyo lists. Also, you can create a brand new list from Recart. When this is done, click on Connect to Klaviyo.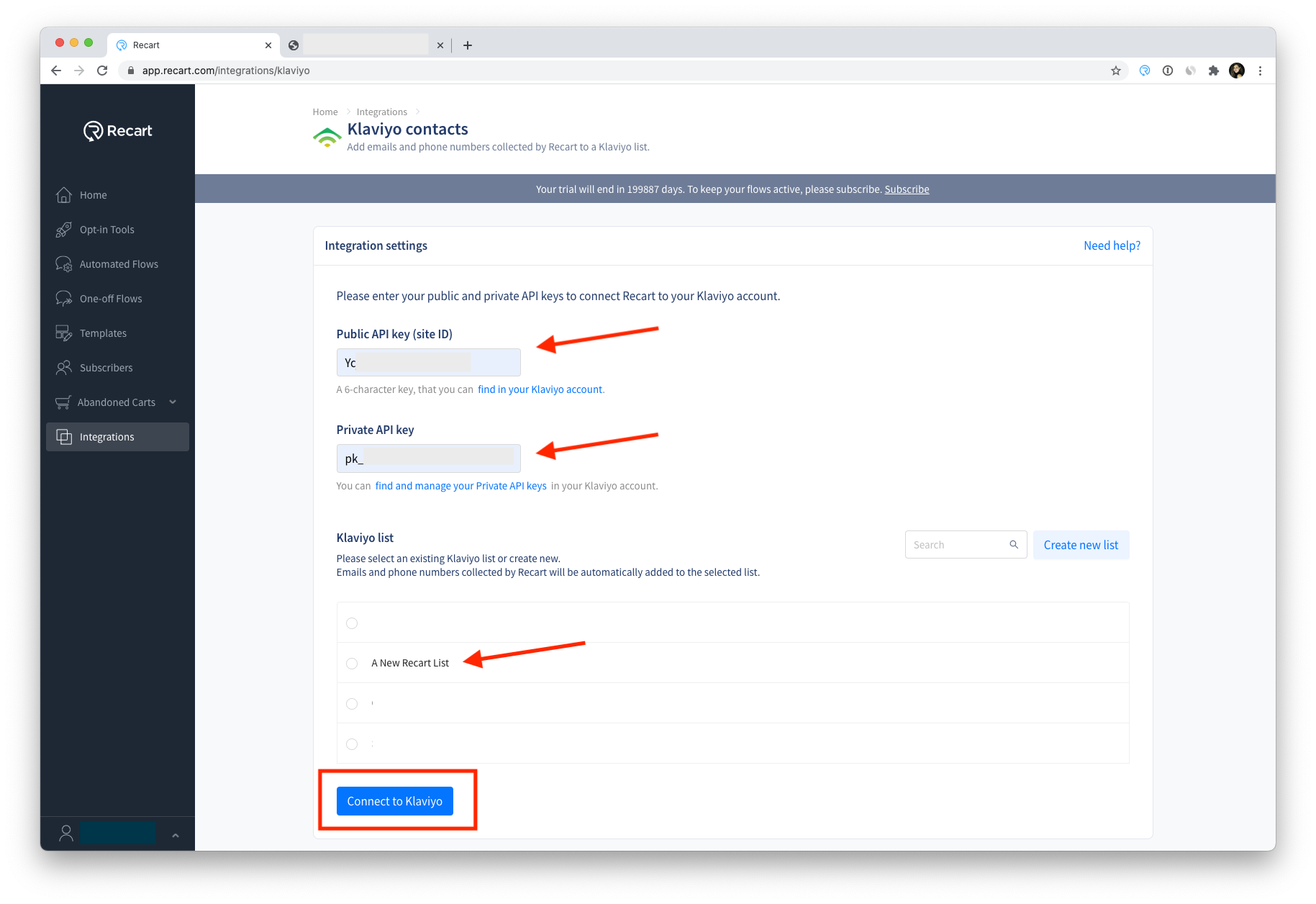 Please note that contacts added by Recart will be handled as single opt-in in Klaviyo, meaning that they will not receive a subscription confirmation email from Klaviyo, instead they will start receiving your marketing emails immediately. You should keep this in mind when setting up automated emails for the selected list.

The integration is now live. If you would like to disable the integration, move the toggle in the upper right corner.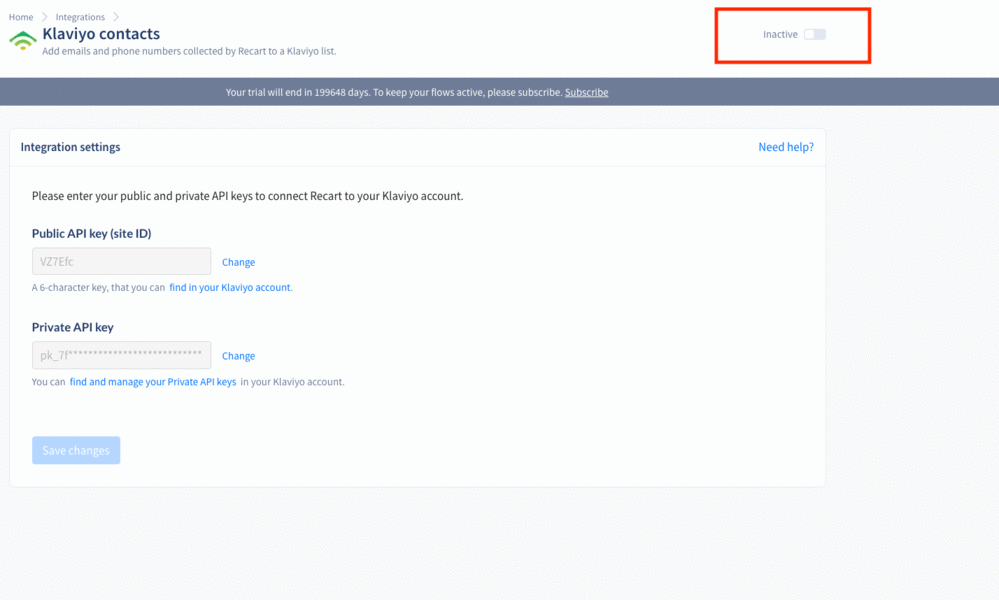 Now, you have to set up your Messenger conversation flows in Recart to capture email addresses and phone numbers in your Messenger conversations.

To capture email addresses, all you need to do is create a custom conversation flow or go to one of your already created flows and add the Save User Input message: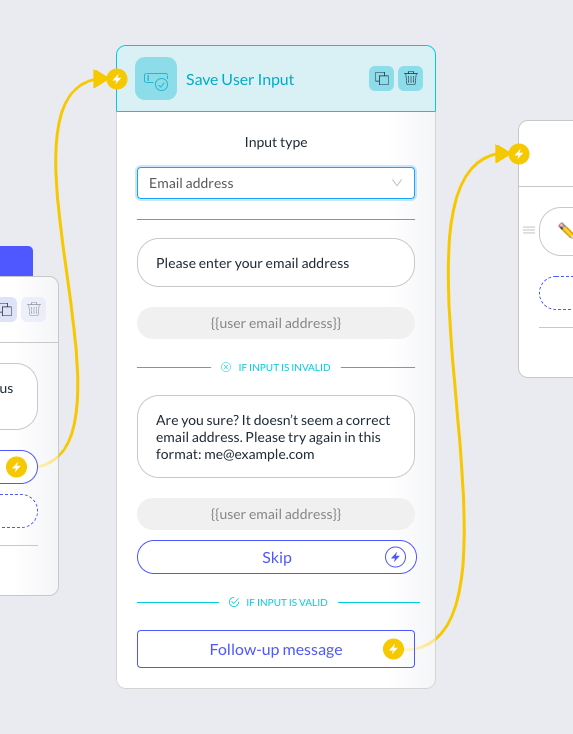 If your Klaviyo connection is live, Recart will sync all of your captured email addresses to your Klaviyo account.
One last tip... Some help on how to connect your Klaviyo list to your Klaviyo flow if you decide to create a new list:
Log into your Kalviyo account

Go to Flows and chose one, usually we suggest to use the default Welcome Series

Under the first Trigger in the Welcome Series flow, you can choose the list for which the flow will trigger:

4. In the Welcome Series flow you can also edit the email itself
5. Once the email is all set, you can set it live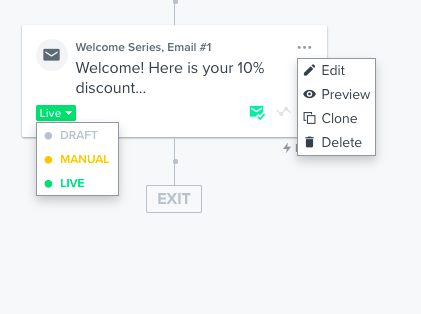 You're all set! That's how you combine Messenger marketing and email marketing to create an omnichannel marketing strategy for your brand.
Let us know if you have any question regarding the integration, we are happy to help. 😊