Learn how you can add Recart Messenger subscribers to your Drip account to send them personalized emails.
To connect Recart to your Drip account, you must be logged in to Drip. Then, go to your Recart Dashboard and open the Integrations page.
Click on the Activate button next to the Drip logo.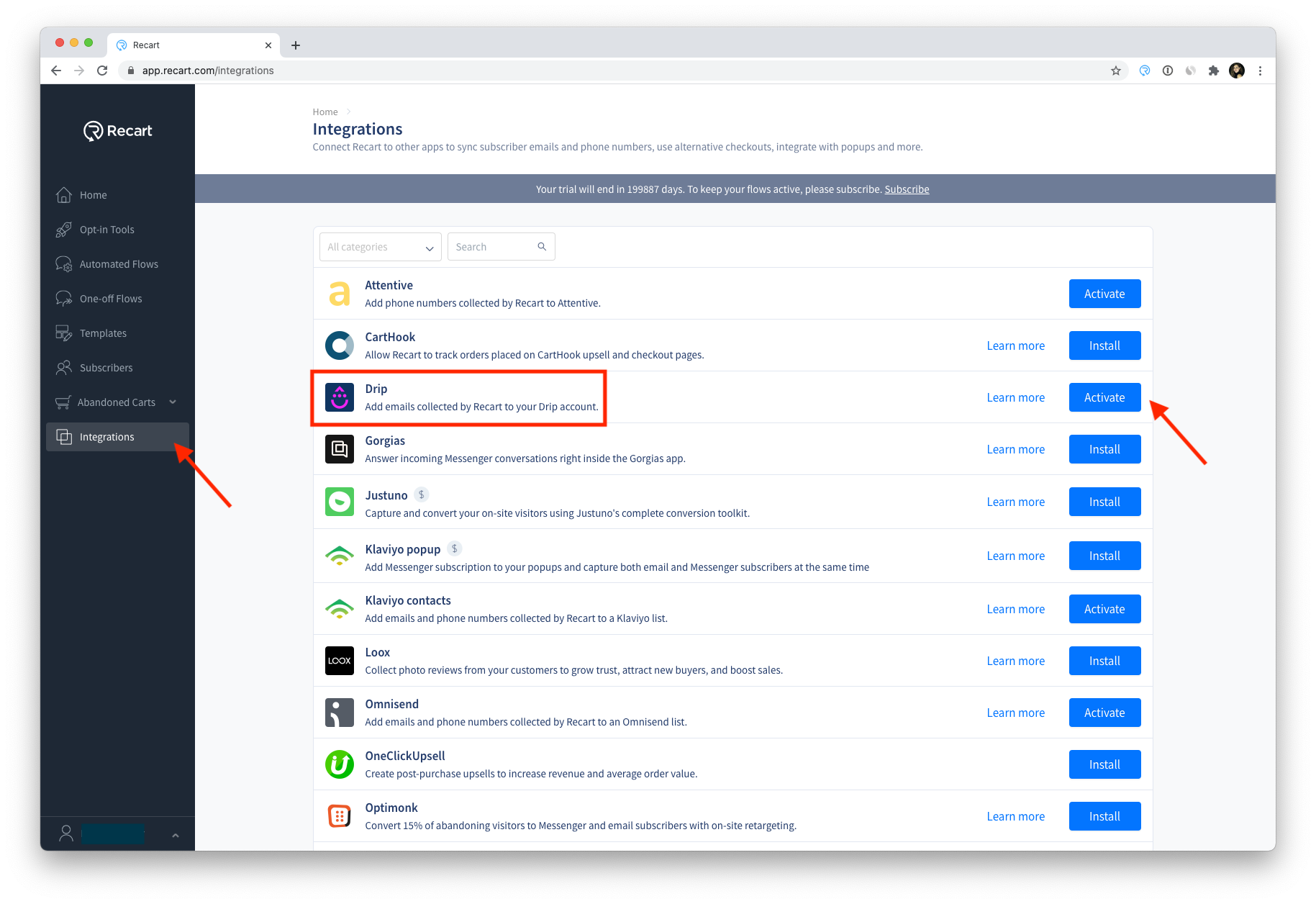 You will be redirected to the Drip connection page where you will be asked to authorize Recart to access your Drip account.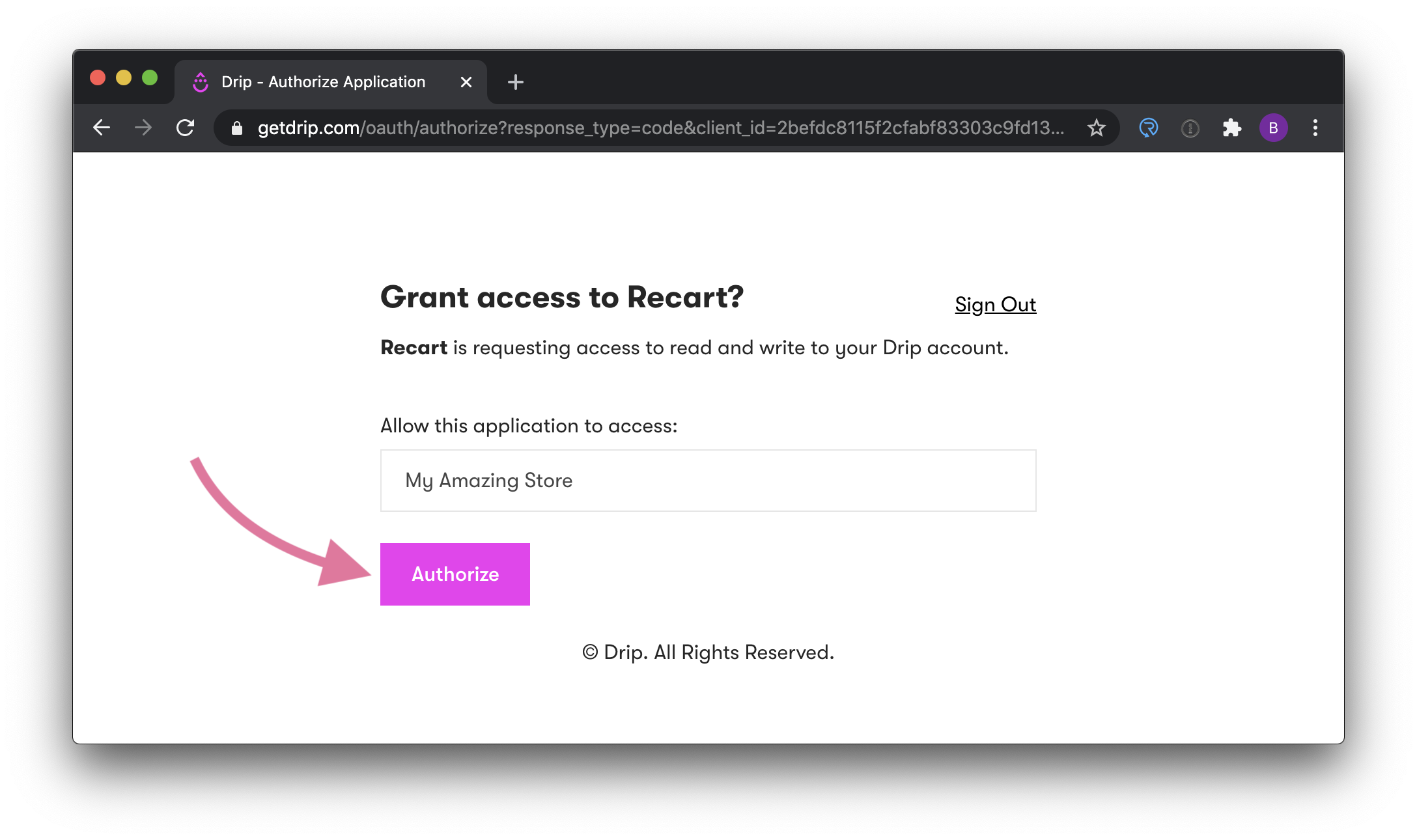 After clicking Authorize, you will be taken back to the Recart Integrations page, where you can confirm that Recart is now connected to Drip.
By clicking on Settings, you will be able to change the subscriber list or you can deactivate the integration.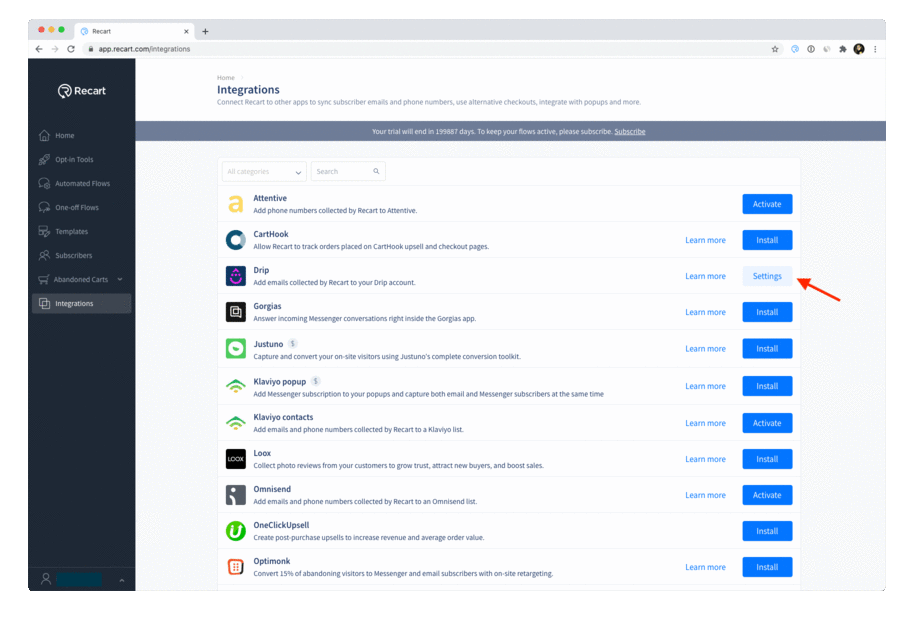 Updating conversations with Save User Input
Now, all you need to do is add a Save user input message to all conversation flows where you would like to collect emails from your visitors and customers.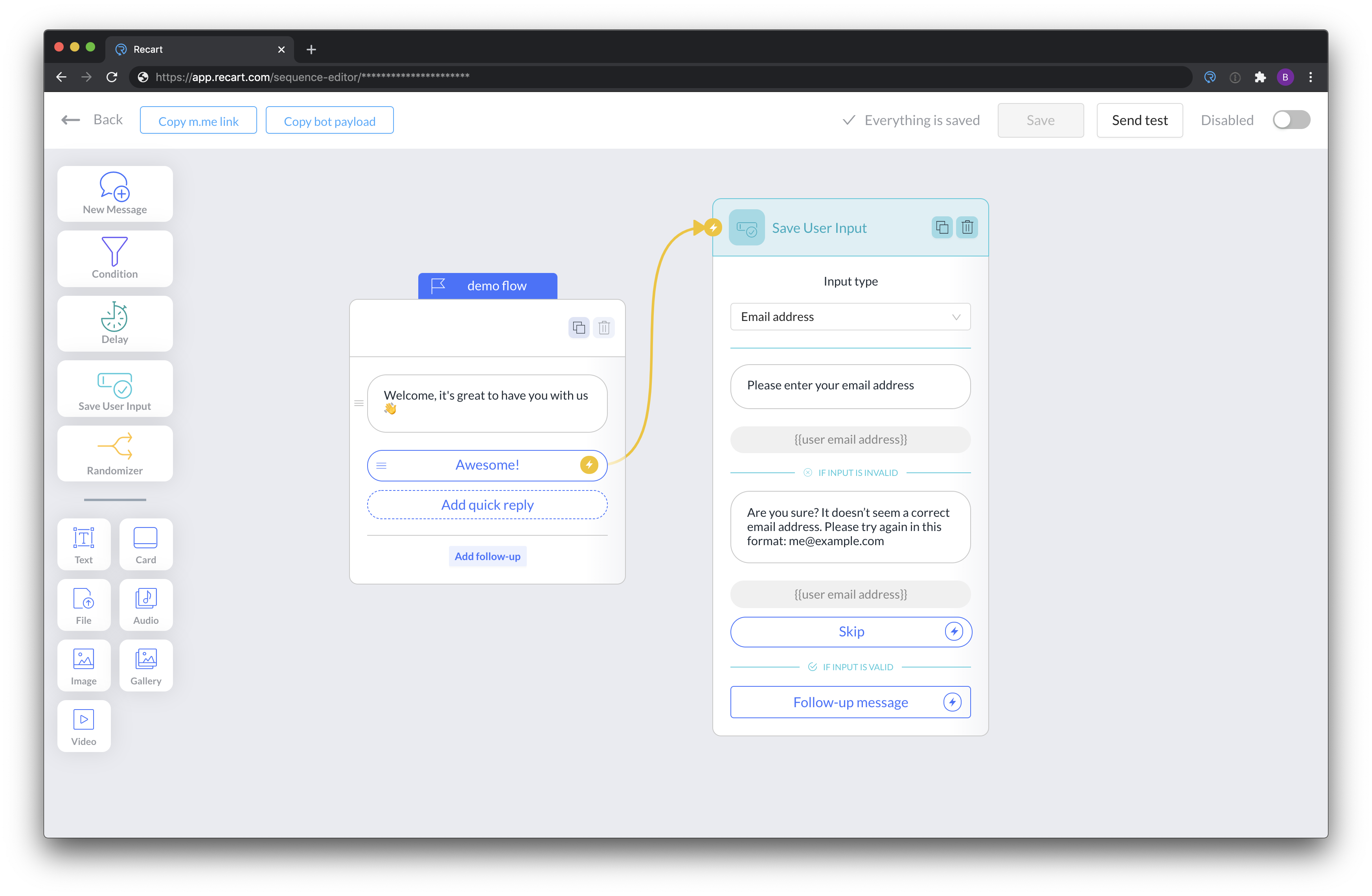 Frequently Asked Questions:
Is there an option to sync previously collected emails to Drip?
Collected emails are synced to Drip immediately when the integration is enabled. Currently, there is no option to sync emails that were collected at a time when the integration was not enabled.
Can I export the phone numbers displayed on the Recart Subscribers page?
There is no option on the Recart Dashboard export the collected phone numbers to a file. If you need to export these emails, please discuss your options with our Customer Support team.