When and why do you need to reconnect your Facebook Page?
The Facebook Page token can get outdated or your Facebook Page can get disconnected from Recart due to other reasons.
In this case we will reach out to you via email to make sure you reconnect the Page.
How to connect or reconnect the Facebook Page?
Go to your Messenger Settings Page.
If your Page is disconnected you just need to click on the Connect button.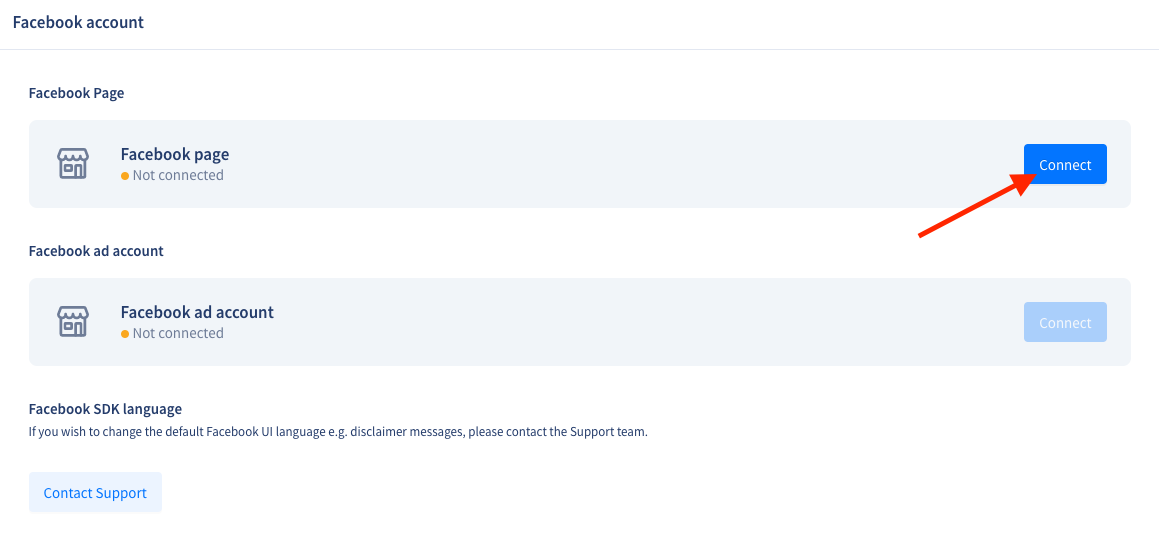 If your Page is connected you need to click on the three dots next to it and then click on the Disconnect button. Once the Page is disconnected you will see the Connect button at the same place.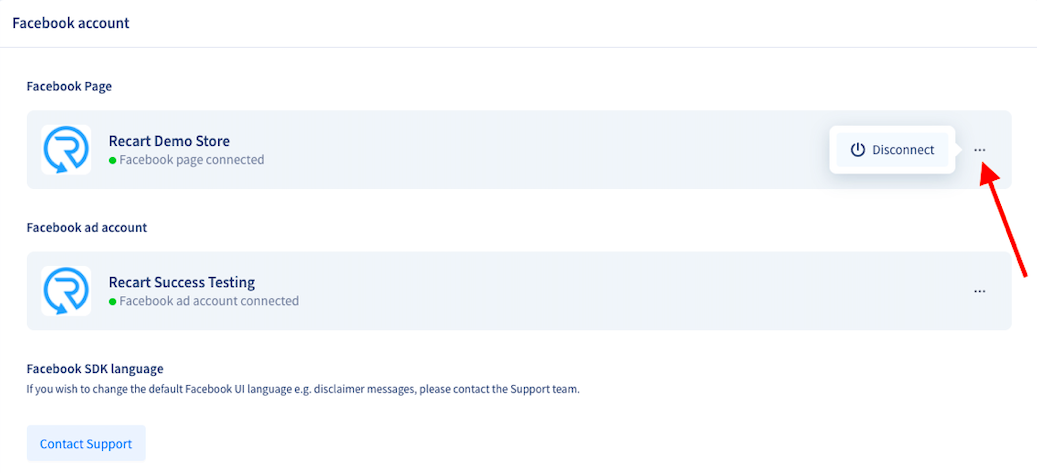 If you have any questions, do not hesitate to contact us, we are happy to help. 😊