A step-by-step guide to create your legal documents in order to remain compliant
Follow the below steps to create your store's Privacy Policy and Terms of Service.
Log in to your Shopify Admin

Scroll down to Privacy Policy and Terms of Service. You can create a new document from scratch, or copy your existing documents here.

You can also use the Shopify templates.
Log in to your Shopify Admin
Go to Settings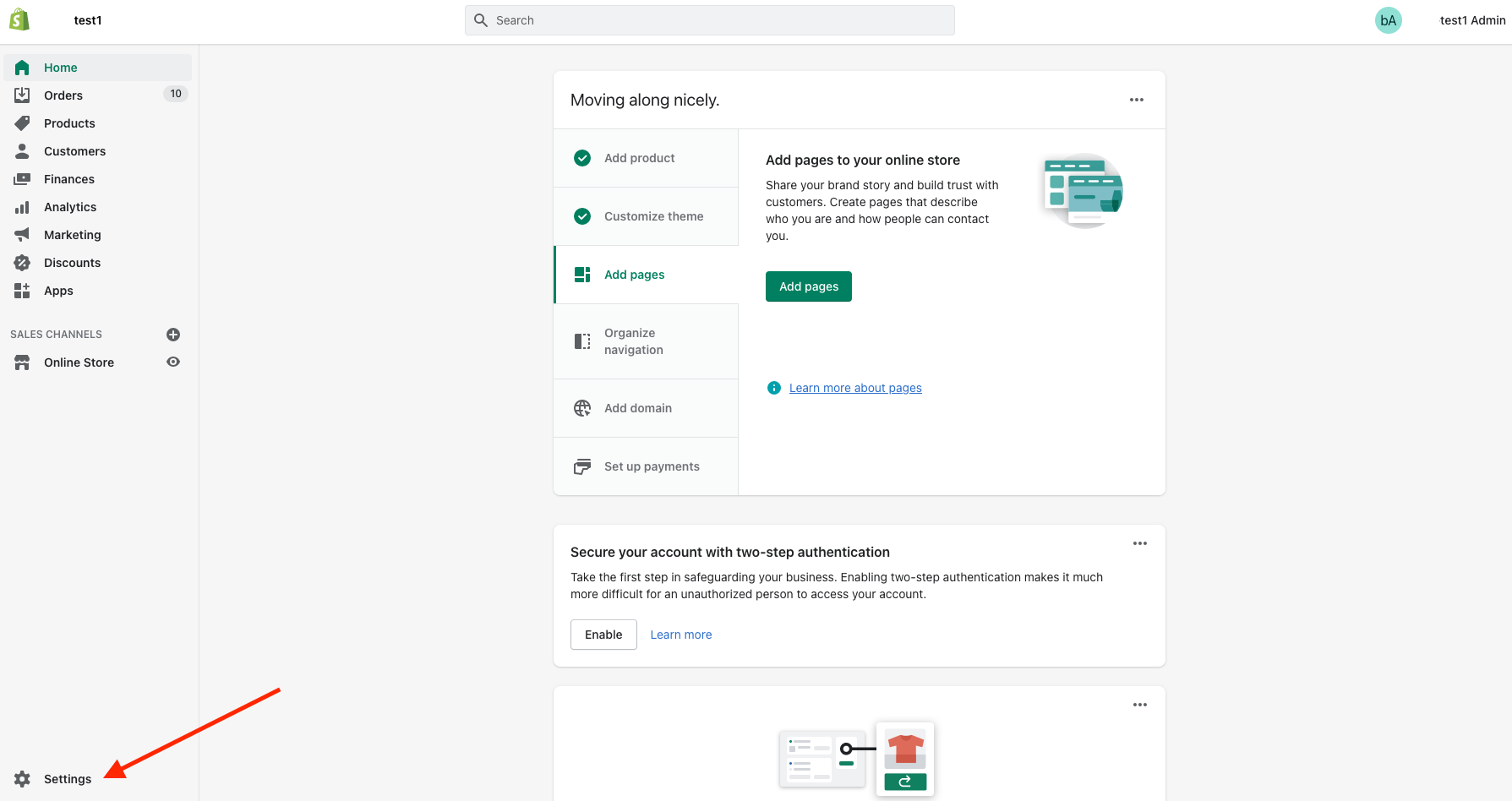 Click on Policies
Scroll down to Privacy Policy and Terms of Service. You can create a new document from scratch, or copy your existing documents here.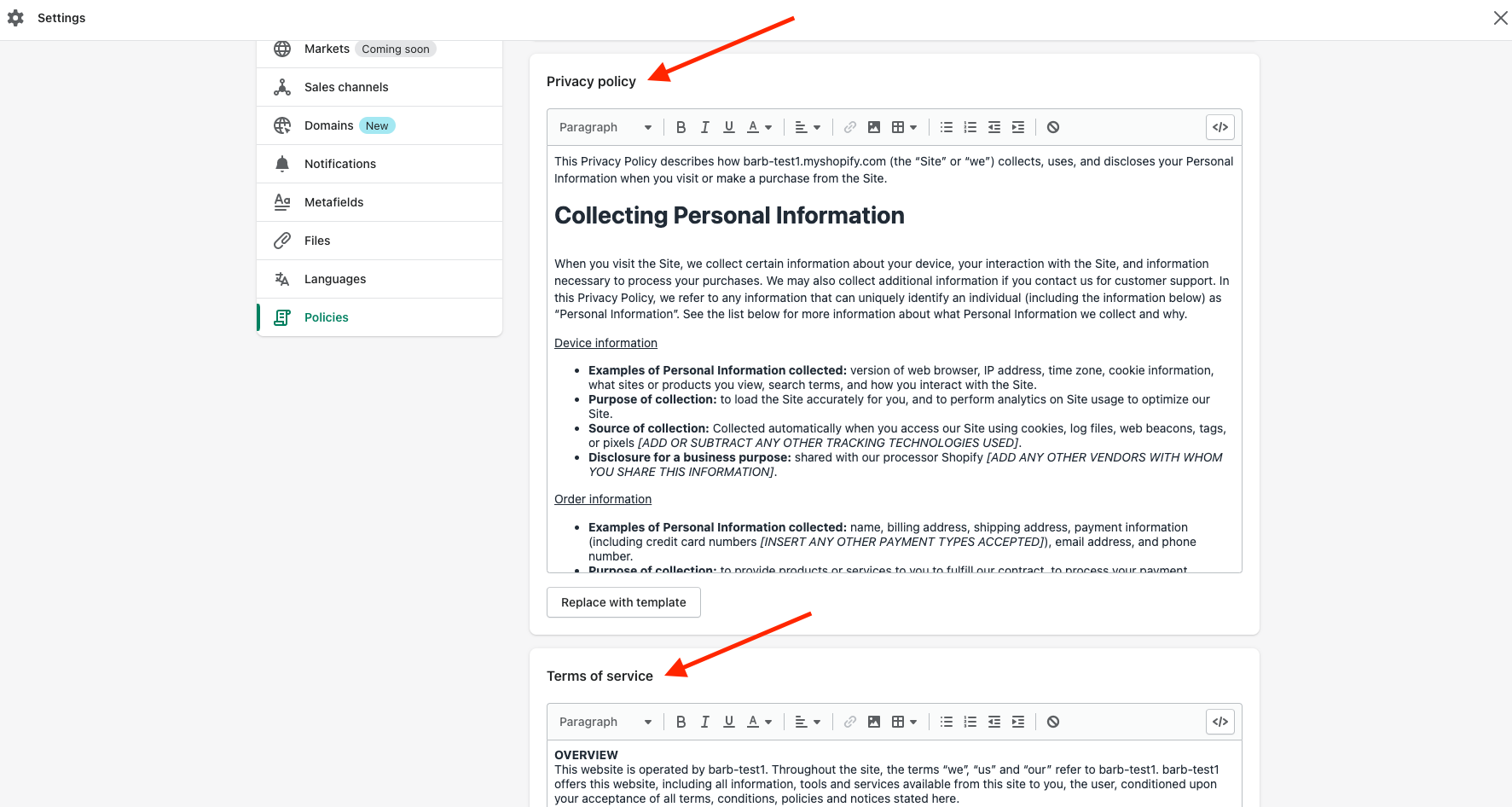 You can also use the Shopify templates.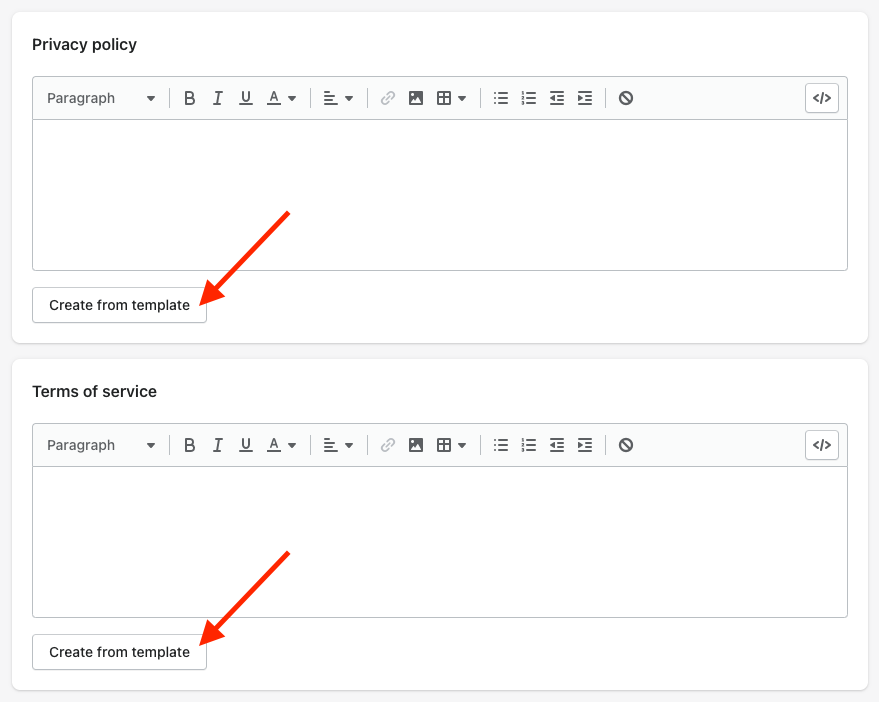 Once you have the documents ready do not forget to click Save in the upper right corner.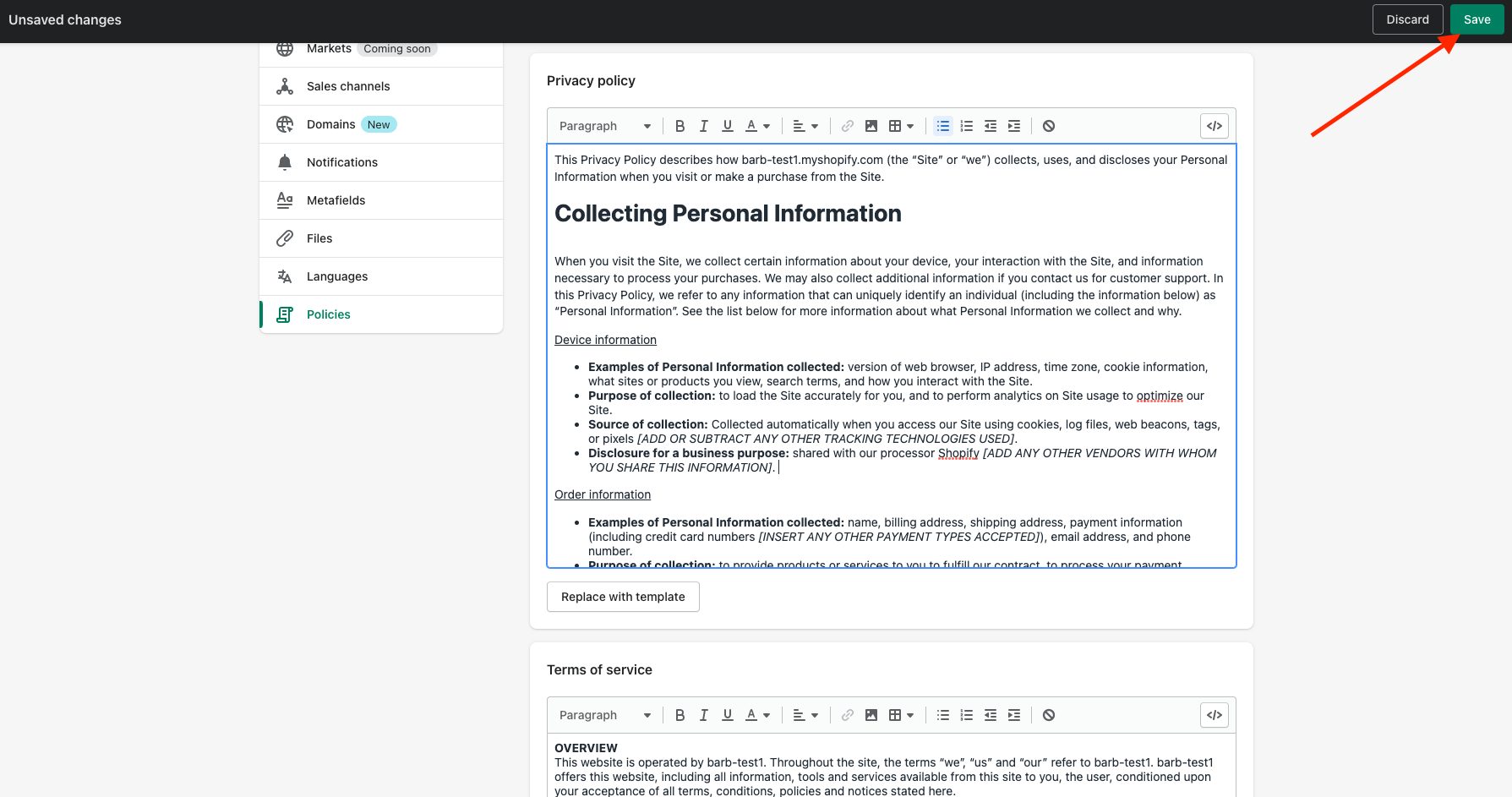 The policies will be automatically linked to the footer on your Checkout page.
You can learn more in the Shopify Help Center.
Please note that in case you are sending SMS marketing messages we recommend having your Terms of Service updated with additional sections related to text marketing in order to comply with regulations. We created a template that you can add to your existing Terms of Service.
Learn more about SMS marketing compliance in this help article.
In case you have any questions, do not hesitate to contact the Customer Support team, we are happy to help. 😊