Sync SMS replies to your Gorgias account to increase the efficiency of your Customer Service
What is Gorgias?
Gorgias is a customer service tool that provides an excellent way to centralize your customer interactions in one dashboard, no matter where your customers reach out to you.
Why integrate Gorgias with Recart SMS?
When your customers reply to your SMS messages, you have the option to reply to them from your Recart account's Inbox menu. But your customers probably reply to your messages on multiple channels, and replying separately on each channel can be very time-consuming.
With Gorgias, you can increase the efficiency of your Customer Service by channeling all your customer replies into one platform.
How to set up the integration?
Have both Recart and Gorgias installed on your store.
Login to your Gorgias account, click on the three dots next to the Tickets, then click on Settings.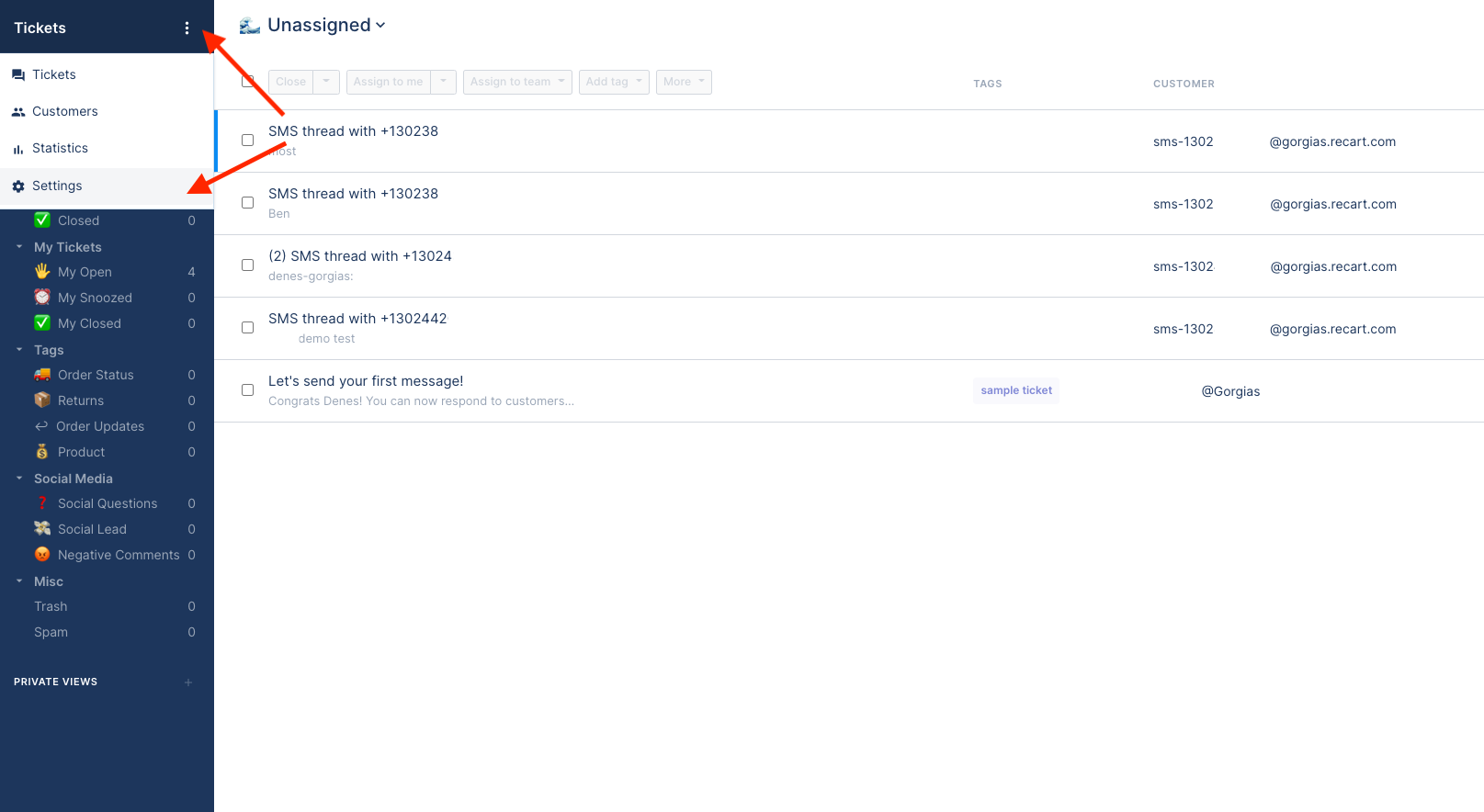 Click on the REST API.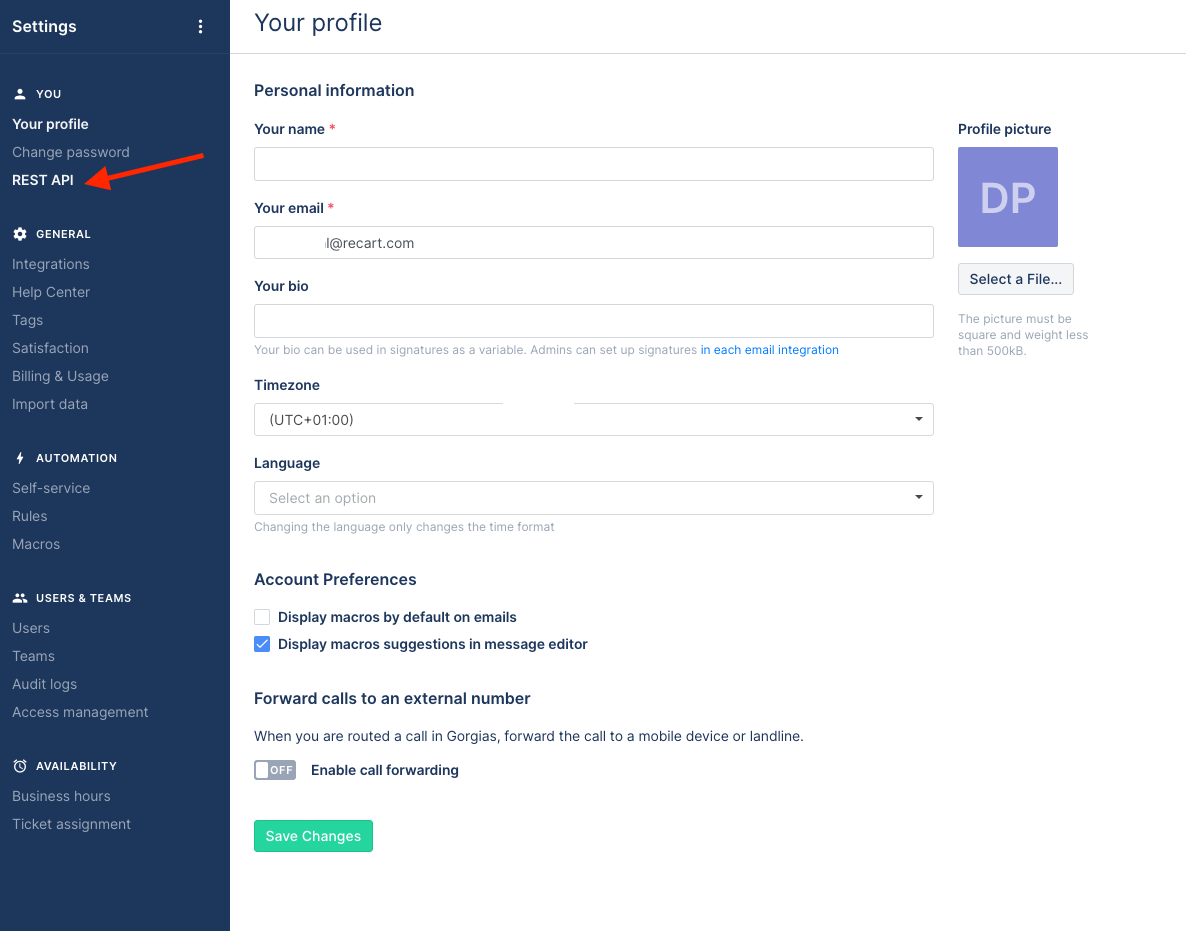 You will need to copy the data from all three fields on this page, and paste them to the corresponding field in your Recart account.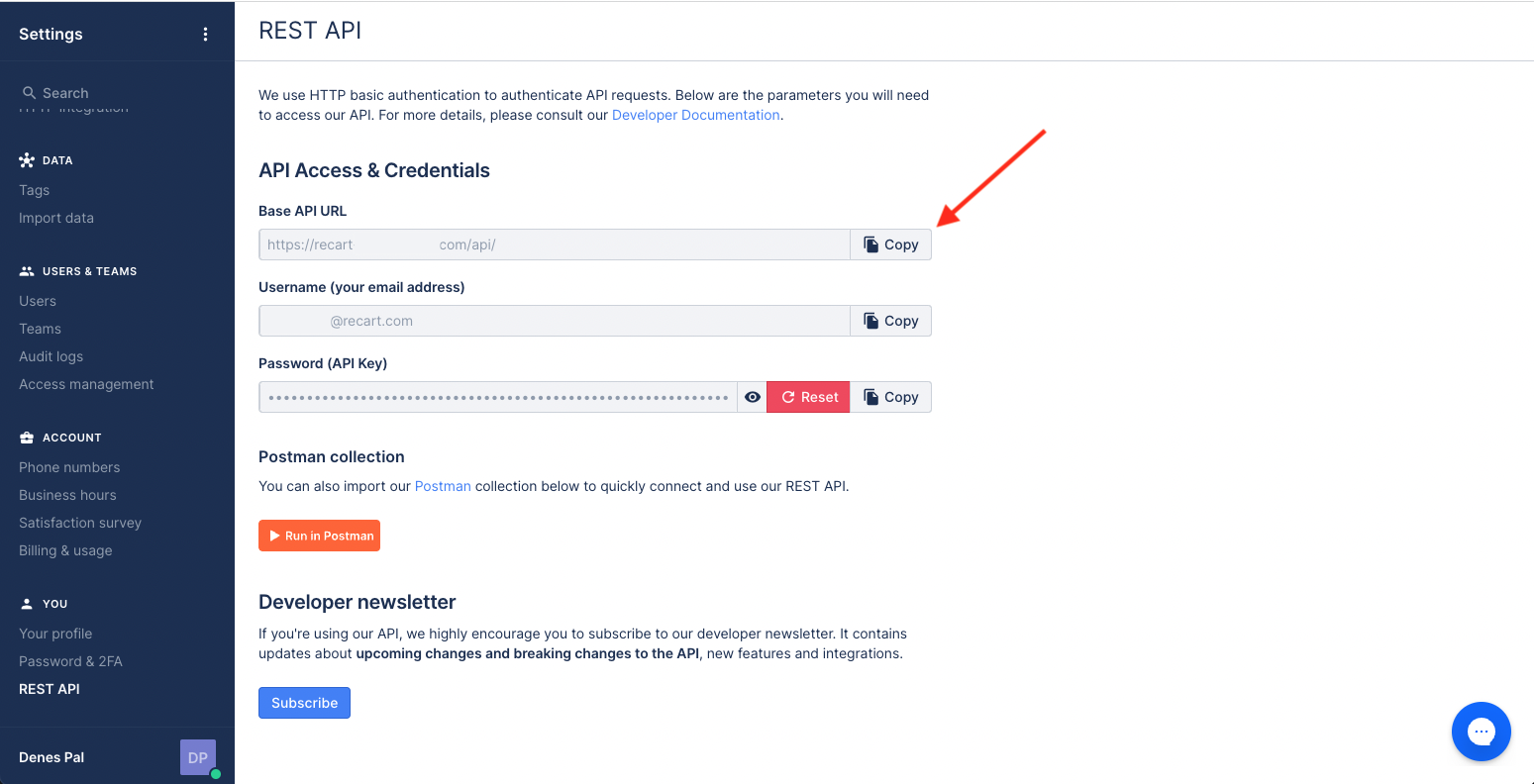 Login to your Recart account, go to the Integrations page, and click on the Activate button next to Gorgias for SMS.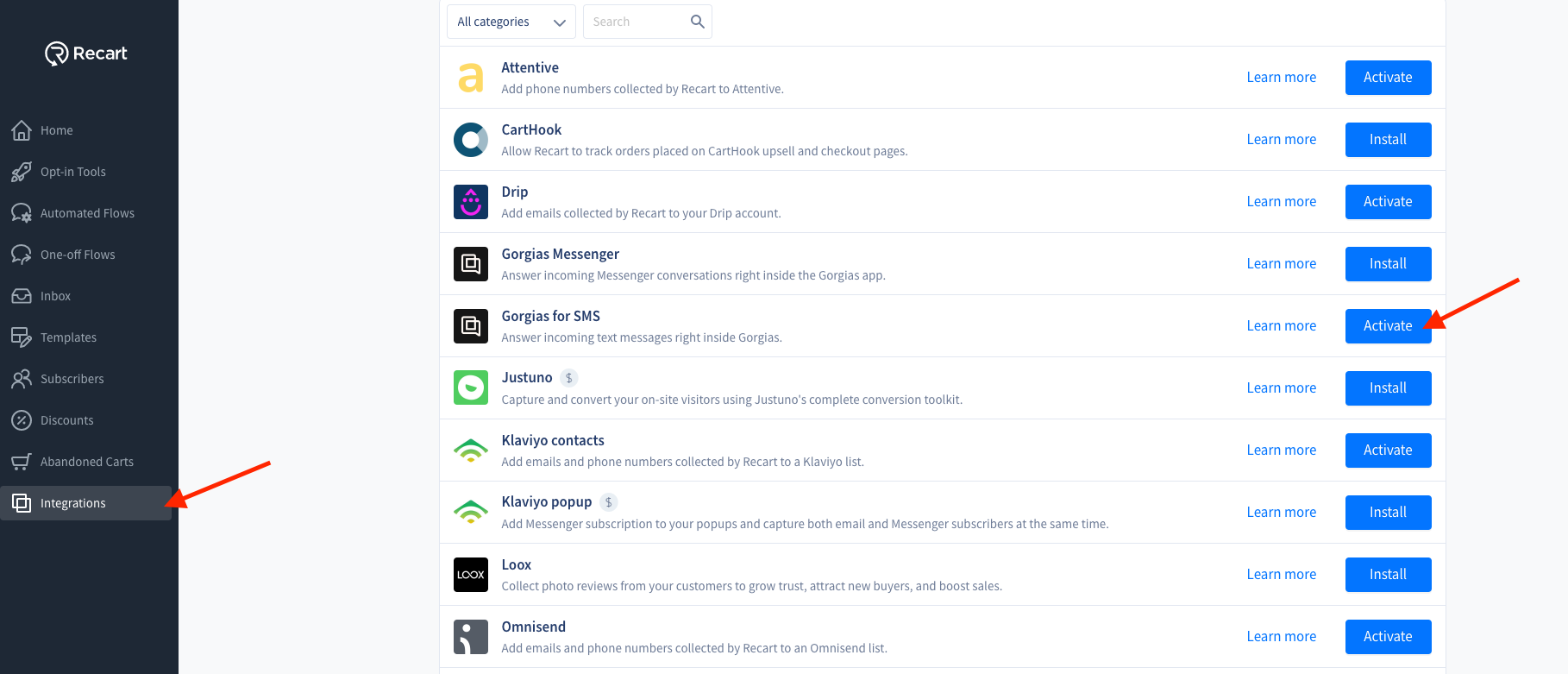 Paste the Base API URL from your Gorgias REST API page, then click on Authenticate to connect Gorgias.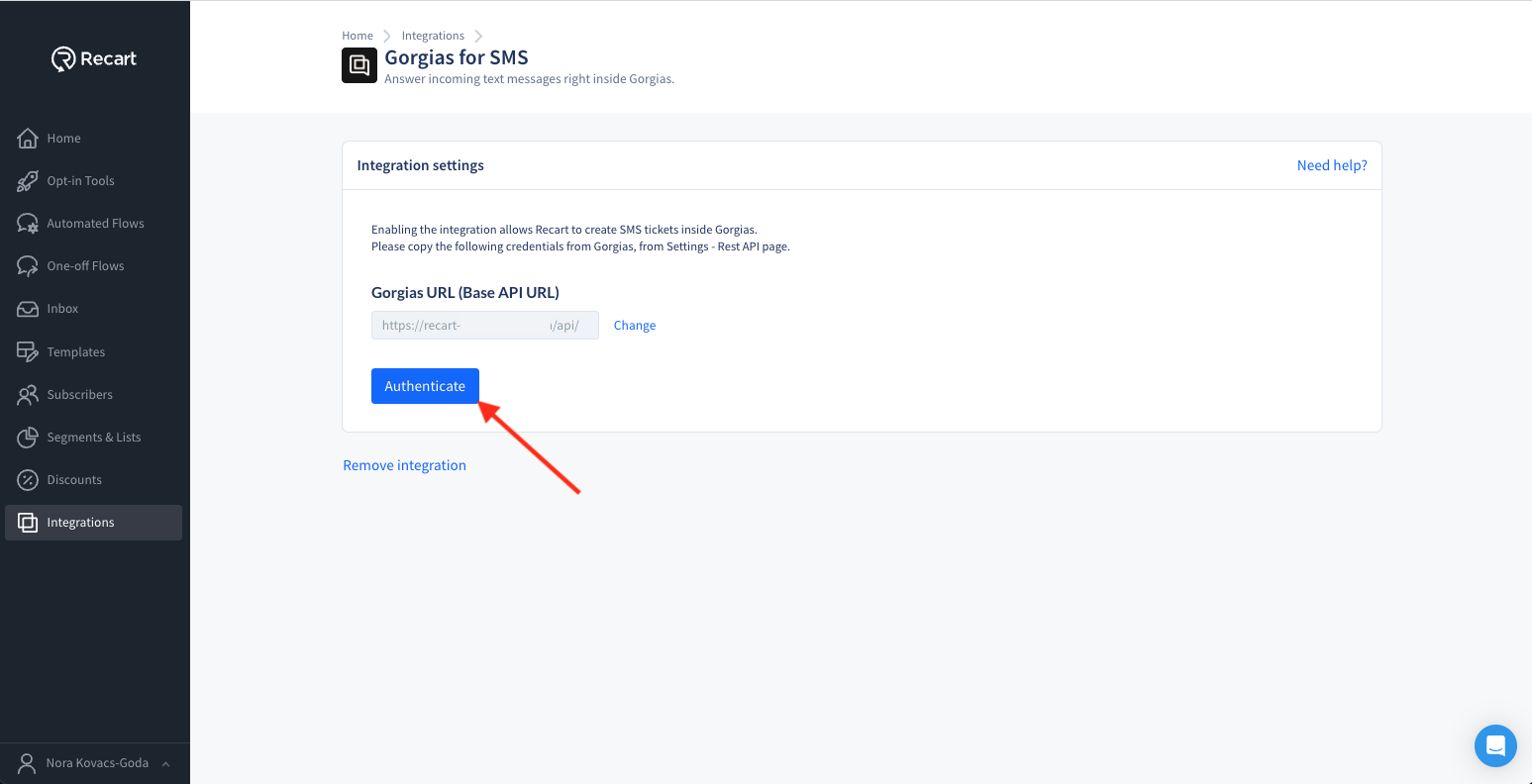 Click Authorize app to activate the integration.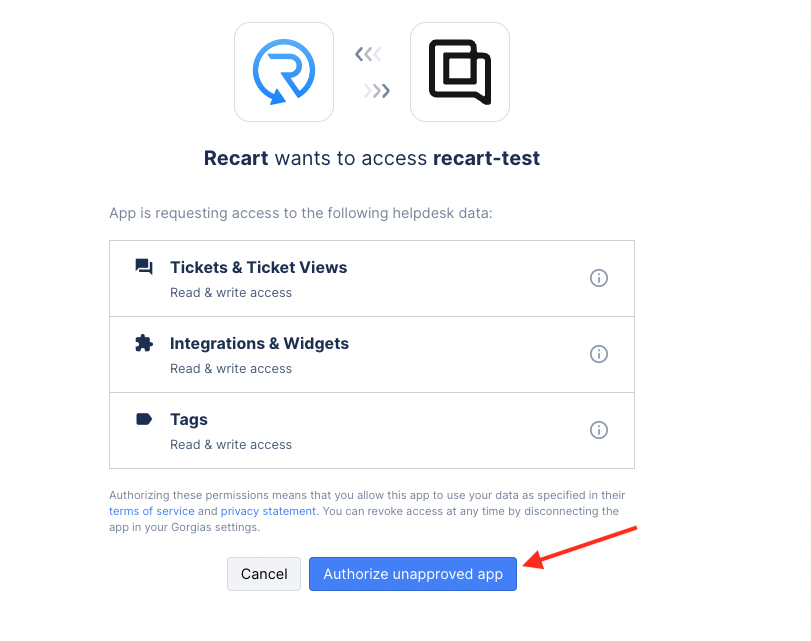 That's it, the integration is now active. If you would like to remove the integration you need to click Remove integration on this page.
How does the integration work?
Once the integration is active, and a customer replies to your Recart SMS message, it will appear in your Gorgias account under the Tickets.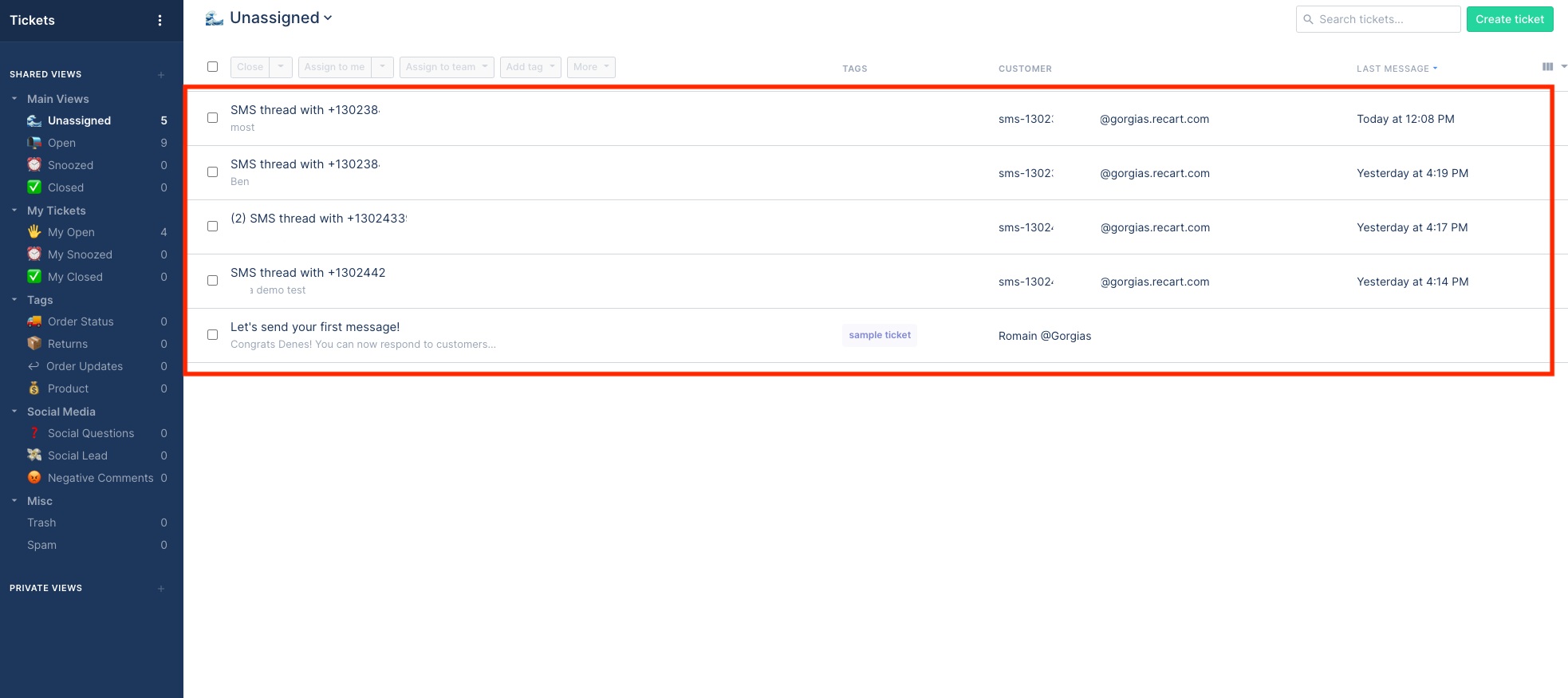 You can click on the thread and reply to the customer directly from Gorgias. The customer will see the reply in the SMS thread. Please note that if you close the ticket in Gorgias and the customer replies again, a new ticket will be created. Otherwise, if the conversation is not closed, new replies will appear in the same thread.
Let us know if you have any questions, we are happy to help.😊