Once you install Recart you might notice that a Session ID and a Shopper ID are being added to the notes section on all order pages. This is completely normal, these ID-s ensure that Recart tracks the orders and calculates the attributed revenue accurately.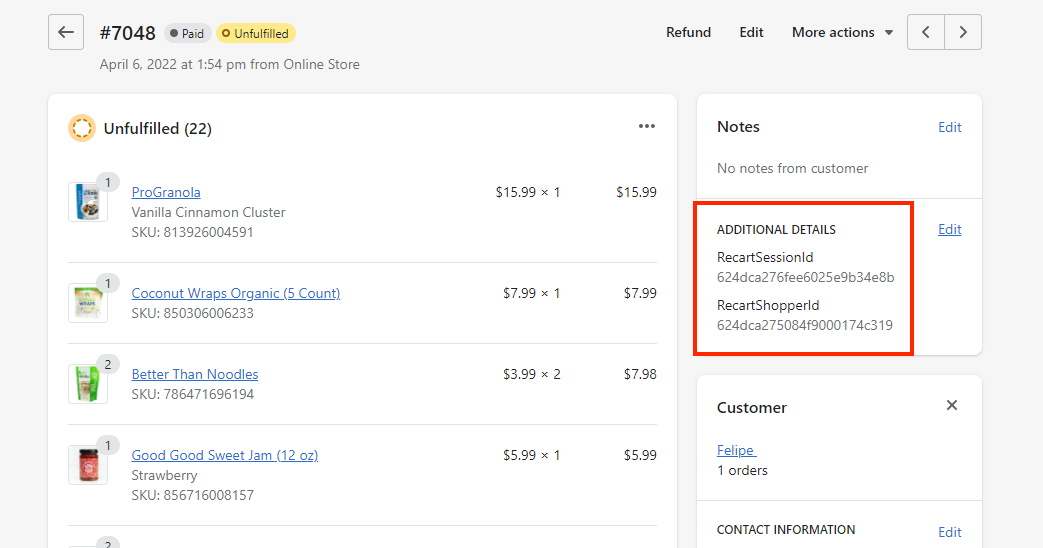 Why are Session IDs and Shopper IDs added to orders?
From the point you have Recart installed, the Session and Shopper ID-s are being added to each store visit and order, but this does not mean all of the orders are being attributed by Recart.
In fact, the ID-s help our app identify which Shopify order belongs to which Recart subscriber and this is how the app can track the attributed revenue accurately.
If the app can not identify a Recart subscription based on the ID-s, the sale will not be attributed, but the ID-s will be still visible on the order page.
If you have any remaining questions, do not hesitate to contact the Customer Support team.