Learn how to connect your Facebook Page to the Recart Messenger bot.
Connecting your Facebook Page to Recart is the very first step to use any Messenger flows in Recart. This connection will allow Recart to send Messenger flows in the name of your store.
Don't worry, we won't send any messages you don't allow.
If you don't have a Facebook Page for your store yet, you can create one here.
In order to connect a Facebook Page successfully please make sure that you are an admin of the Facebook page within the Page Roles. Other roles (advertiser, moderator) or Business Manager admin rights will not be sufficient for connecting the page to Recart.
Log in to Facebook with your personal account in the same browser you are logged in to the Recart app.
Then go to the Messenger Settings Page and click on the Connect button next to the Facebook page.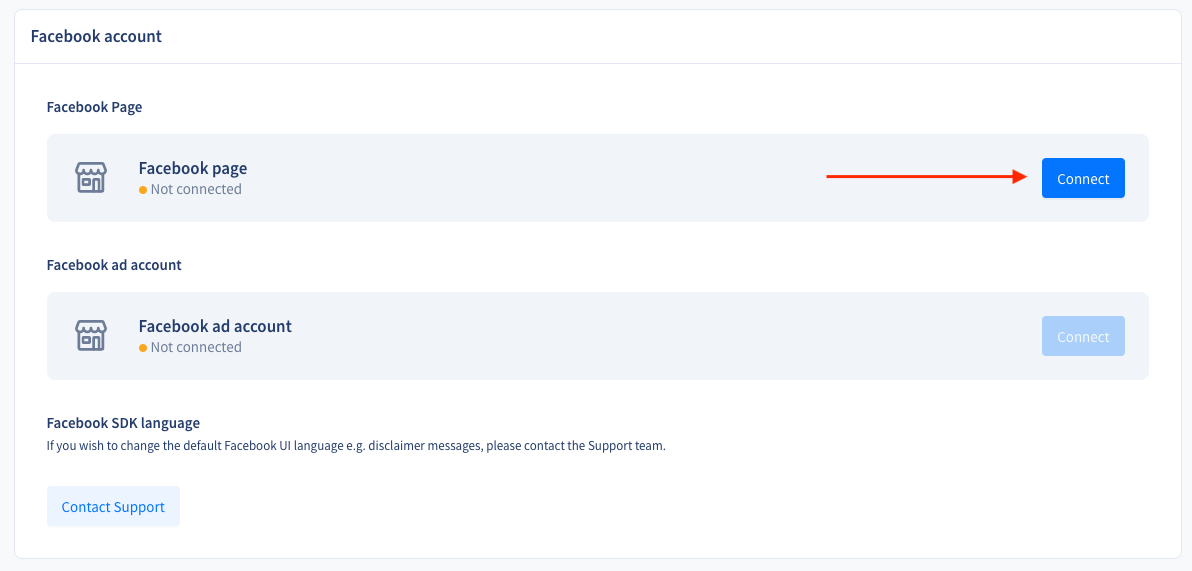 Then you will need to click Connect again.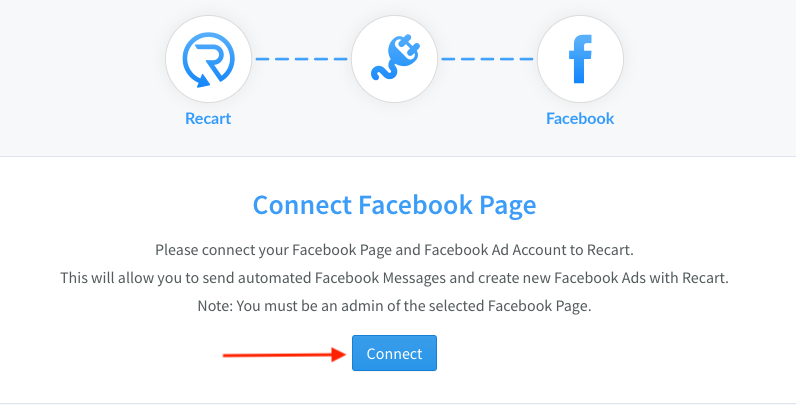 Once you clicked Connect, a new window will open. Please make sure your browser does not block new windows. Click on Edit Settings and choose the Page you want to connect. After clicking Next you will need to grant all the permissions. When it is done, you can click Continue as 'your name' and OK.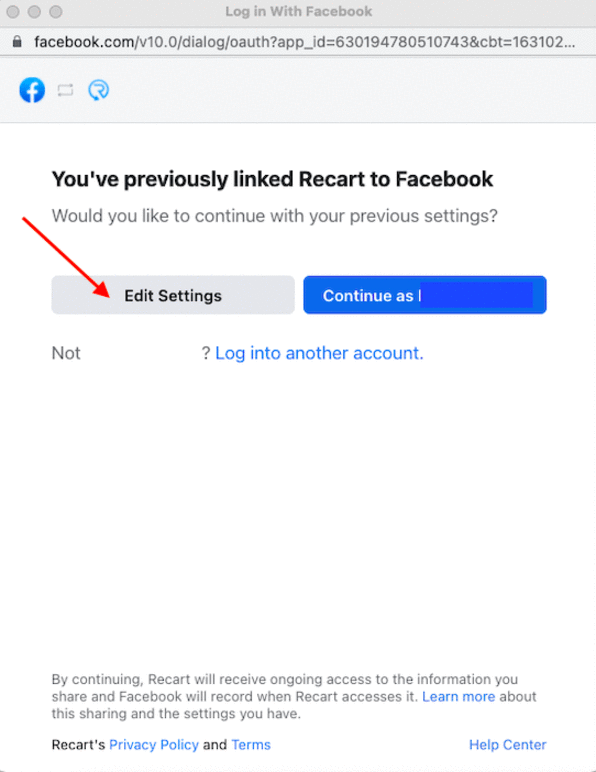 After choosing the right Page and providing the permissions the last step is clicking on the Connect button again.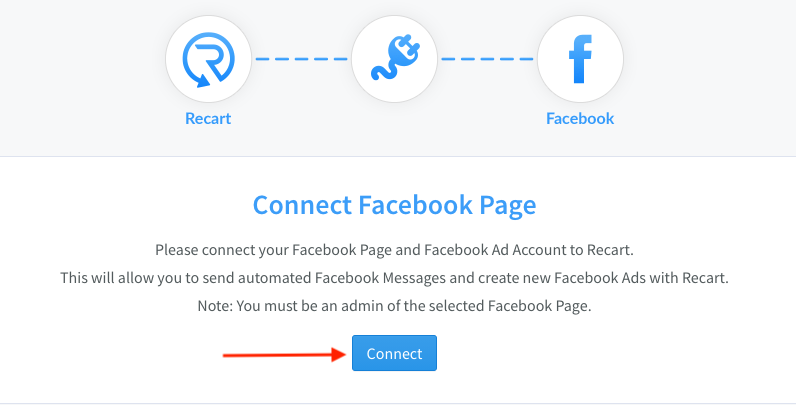 When your connection is live, you'll see this in your Messenger Settings page:

You will also be able to disconnect and reconnect another Page using the dotted lines.