Learn how you can easily preview and test your Messenger conversation flows before publishing them.
If you would like to test one of your Messenger conversation flows, please open the editor for the given conversation flow.
Before sending a test message, make sure the conversation flow is active. You can see the status in the upper right corner and can turn it on by moving the toggle from Inactive to Active.
When clicking on the Send test button, you will see one of two possible options based on your location:
Option 1:
If you see a checkbox with your Facebook profile picture, check the box and click on the Send test button. You will receive the first message of the flow within the Facebook account you are currently logged in to. Please open the Messenger app to check and interact with it.
Option 2:
If you see a code and a button that says Open Messenger, it means that you can start the test by sending a specific trigger message to your Facebook Page.

Click on the blue copy icon next to the code to copy it to your clipboard. Then, click Open Messenger.

This will open a conversation with your Facebook Page in Messenger, where you can paste the code and send it.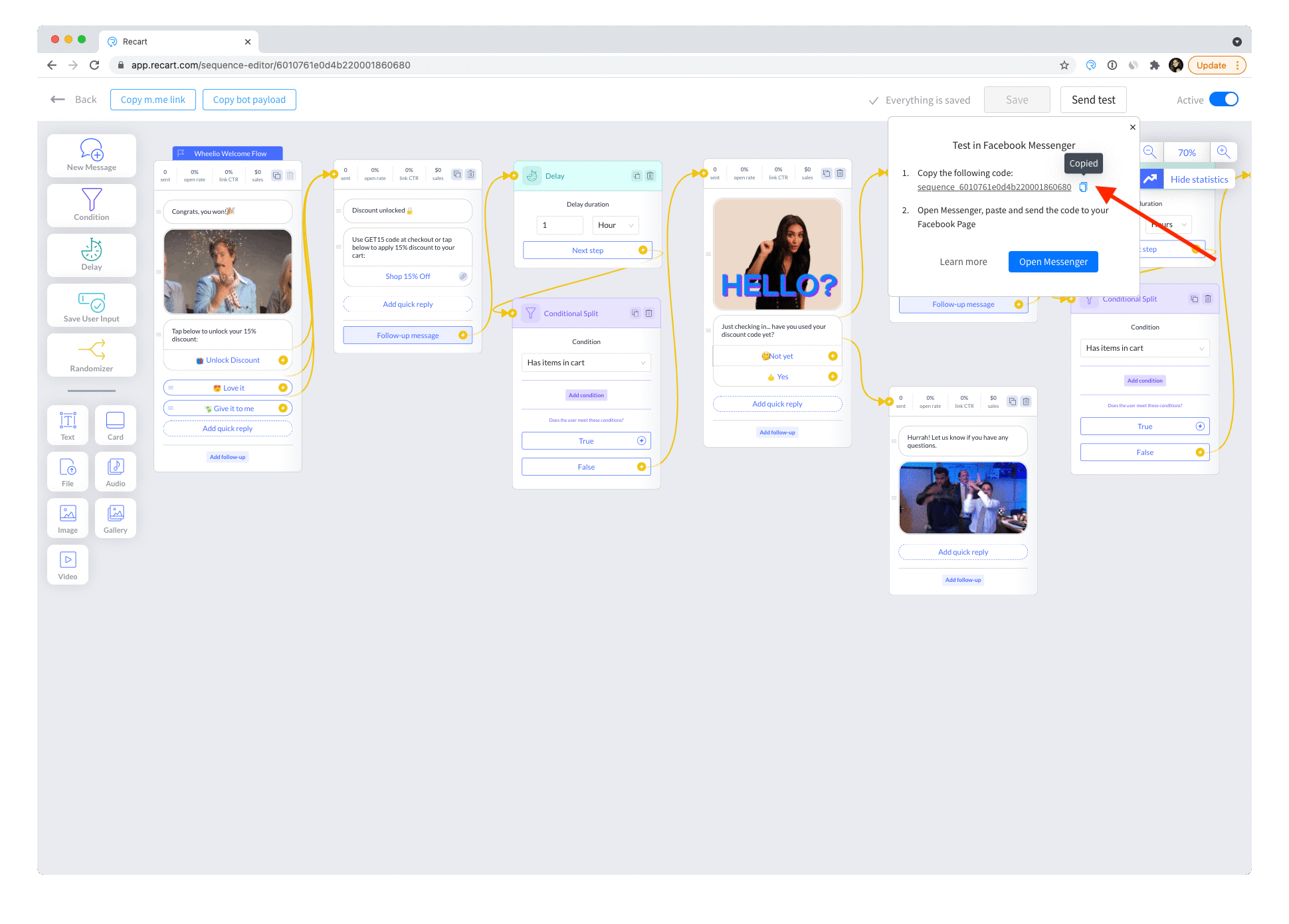 Recart will detect this message and send you the first message of your flow as a reply. You can check how it looks inside Messenger and interact with it the same way your customers will be able to once you publish your flow.
Please let us know if you have questions, we are happy to help. 😊