Learn how to run split tests and/or giveaways within Messenger.
With email newsletters, it has been best practice for quite some time to split test campaigns and build onto the version that brings better results.

Recart has now brought this technology to Messenger, enabling businesses to test out which flow brings in the best results. This same tool also enables you to fully automate your giveaway campaigns including choosing the winners.

Adding the Randomizer to a conversation
1. From your Recart Dashboard, open the conversation editor that you'd like to use the flow in.
2. Drag and drop the Randomizer element into the desired location, then connect it to the flows you'd like to run the split between. Yes, it's that simple!
Customising the Randomizer
You can add as many splits as you like, by simply clicking on 'add new split'. Just make sure that the total percentage adds up to 100%.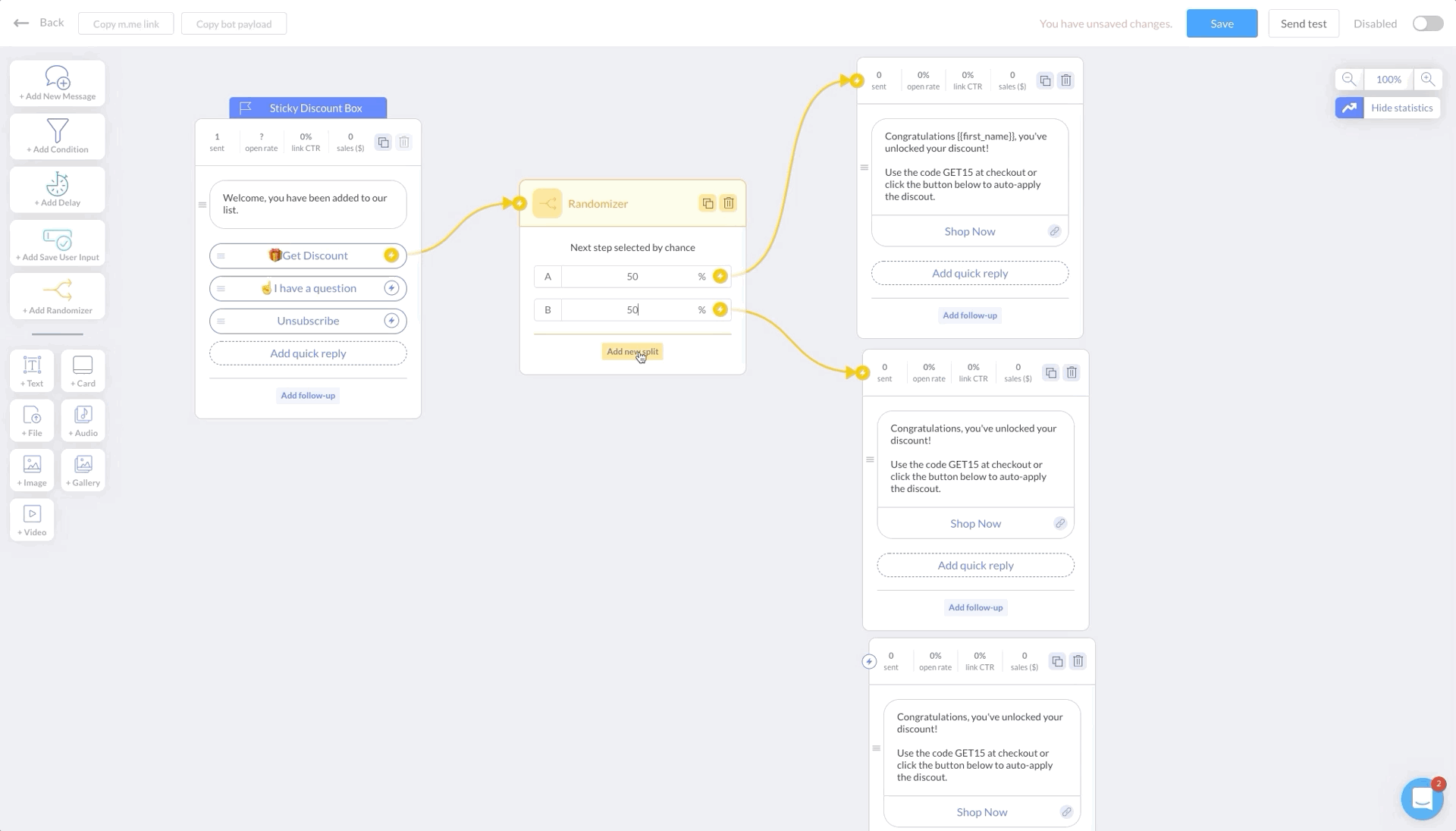 Setting up a giveaway
With the randomizer you can send out the giveaway prize to a certain percent of people. Feel free to use decimal points and make the item given away as rare as you like.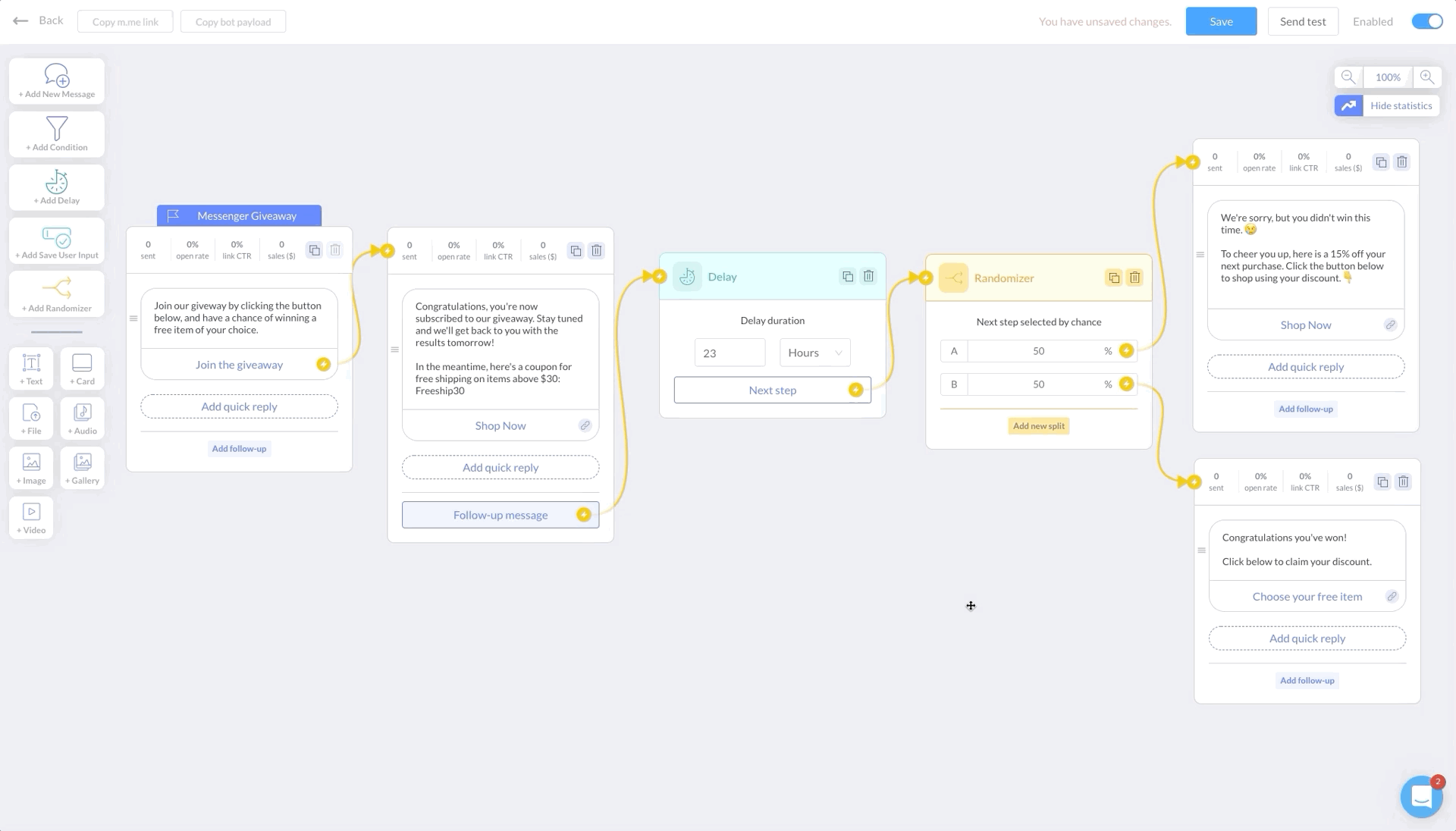 If you have any questions, feel free to reach out to our team and we'll get back to you as soon as we can! 😊