Preview your SMS messages before sending them out by using the Send test button
Similar to testing out your messages sent via Messenger you can now test your SMS messages before activating them as well. This will allow you to easily make sure you have set up everything properly within your Automated flows and Campaigns. You can test out the links, the discount codes, and any attachments if the message is an MMS message.
How to send a test message?
Once you are done editing your flows you can click on the flow item you wish to test. On the bottom of the editor panel you will see the Send test option with a Paper plane icon. Click on the icon and the next panel will appear where you can add up to 5 numbers manually to send the test to.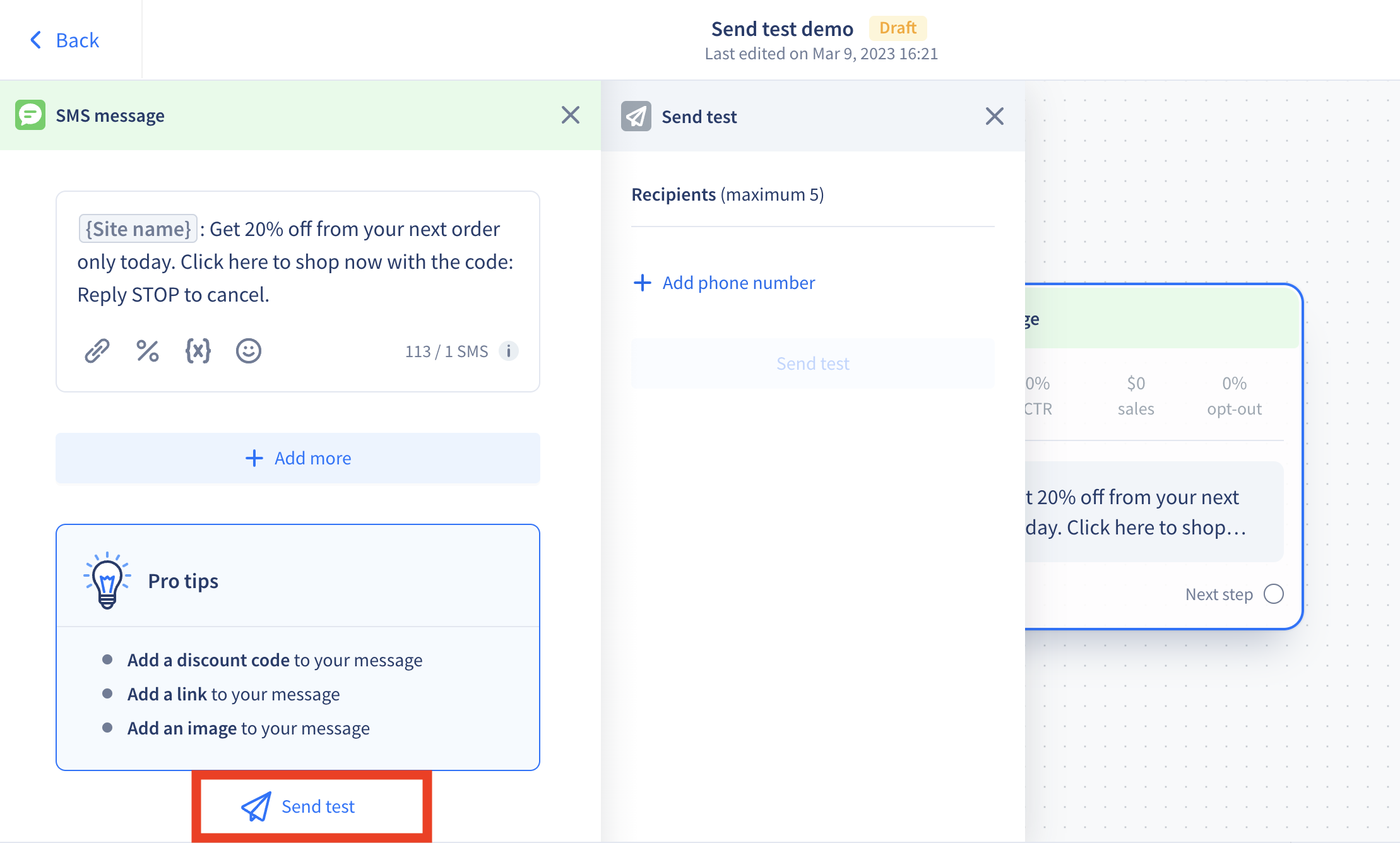 Type in the phone number that would like to have the test message sent to.
Please make sure you follow the recommended format! Type the numbers without any spaces, otherwise, the wizard will not recognize the format and the Send test button will not be activated.
You can add up to 5 phone numbers at a time if you would like to check the message on different devices.
At the moment we can only send messages to US and Canadian phone numbers.
( Plus to numbers from other countries using the same network: American Samoa, Guam, Northern Mariana Islands, Virginia Islands, and Puerto Rico.)
Once you have added the phone number using the proper format, you will see the number appear. You can then click on the Send test button and should receive the test message right away.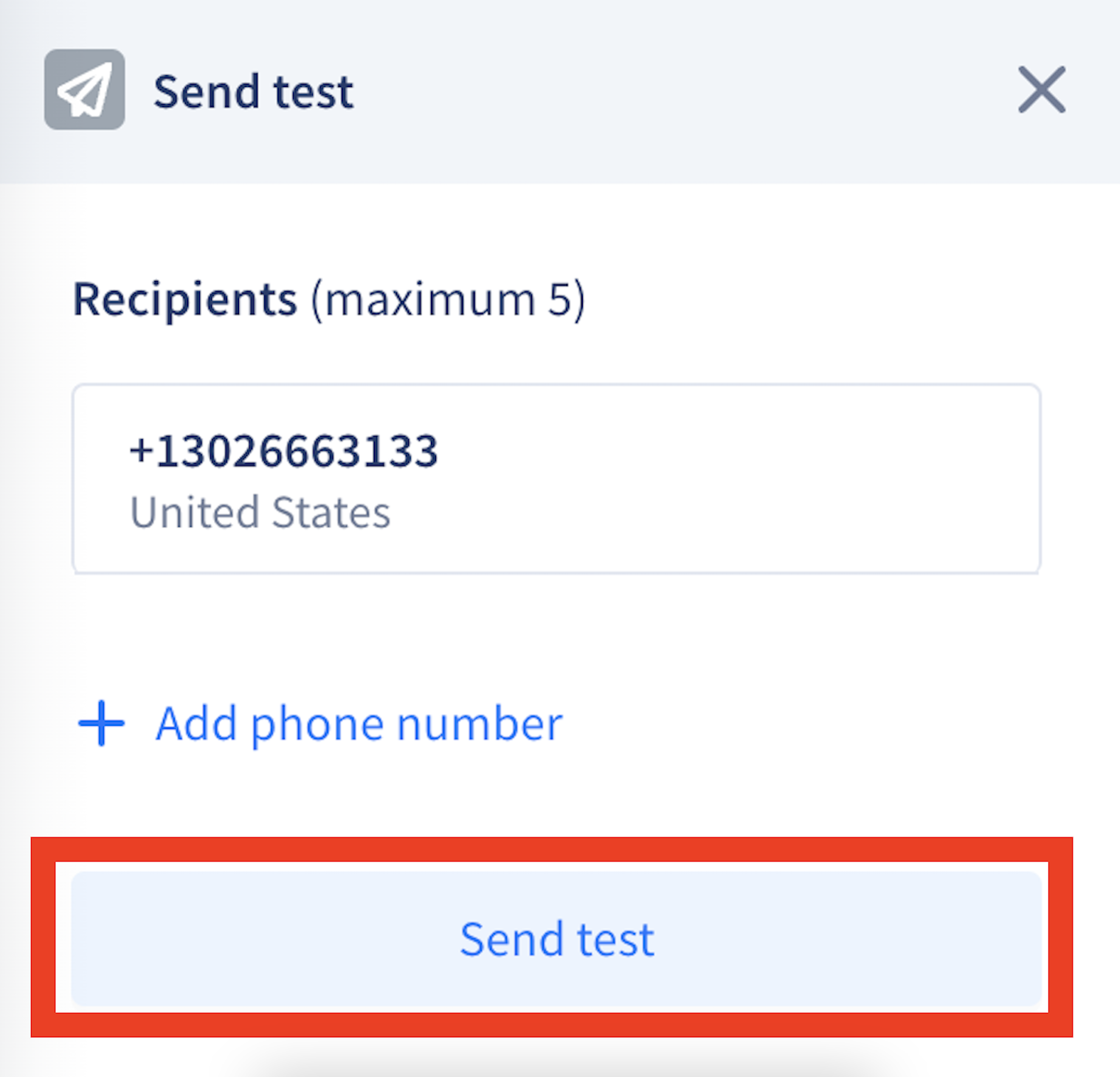 Once you send a test message, Recart will save your number and will automatically fill this field with that number for your next test. You can always change the number receiving the test message if you want to test with a different number.
How to send a test message outside the US or Canada?
If you are outside the US or Canada you have the below options to be able to test your Recart SMS messages.
Purchase a US SIM for your mobile device

Obtain a virtual SMS number, through a service such as Toky
Notes:
Test messages are free of charge.

Test message statistics will not be displayed on the sequence item.

Numbers that receive a test message will not be subscribed to your SMS list, therefore they will not be visible on your Subscribers Page.
Quiet hours and Smart sending features are not applicable when testing, the test message will be sent anyway.
In case you have any questions, do not hesitate to contact the Customer Support team, we are happy to help. 😊